Hurry, $44 Flights Are Up for Grabs Right Now on JetBlue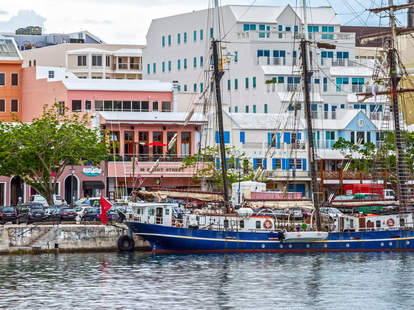 Andrew F. Kazmierski/Shutterstock
Earlier this week, JetBlue announced initial steps towards becoming the first carbon-neutral carrier in the U.S., so soon you can travel with a little less we're killing the planet guilt. It just so happens the news falls around the airline's "Big Winter Sale" on Tuesday. I'm not saying you should celebrate the eco-friendly milestone with a vacation, but I'm also not not saying it.
JetBlue's seasonal sale, which runs through 11:59pm January 8, has one-way flights for as little as $44, which means you can save the planet and your bank account. The long list of discounted fares includes flights in and out of JetBlue's domestic hubs, but also trips to international destinations like Turks & Caicos, Bermuda, and Cancun. So if you're anything like me (i.e. desperate for the sun), you're in luck. 
Here are the best domestic JetBlue flight deals: 
Newark to Fort Lauderdale for $44 
Long Beach to Las Vegas for $49 
Atlanta to Orlando for $54 
Boston to Charleston for $59 
Fort Lauderdale to Chicago for $64 
Boston to Raleigh for $69 
New York to Savannah for $74 
Denver to New York for $84 
Here are the best international JetBlue flight deals: 
Fort Lauderdale to the Bahamas for $69
Fort Lauderdale to Turks & Caicos for $84 
Fort Lauderdale to Haiti for $99 
New York to Turks & Caicos for $99 
Fort Lauderdale to Cuba for $104 
New York to Bermuda for $104 
Orlando to Puerto Rico for $109 
New York to the Bahamas for $119 
Naturally, there are blackout dates, but the travel window is pretty broad for this type of deal. You can fly between January 21, 2020 and March 31, 2020. The only exclusions are February 18 and February 19.
See you on the beach?
Sign up here for our daily Thrillist email and subscribe here for our YouTube channel to get your fix of the best in food/drink/fun.
Megan Schaltegger is a staff writer at Thrillist. Follow her @MegSchaltegger.