Hurry, Plane Tickets Just Dropped to $44 on JetBlue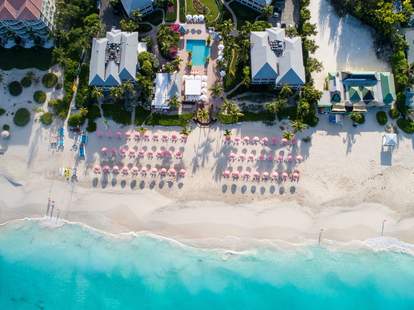 Alright, so you clicked the link to find out more about JetBlue's flight deal. But you won't buy a ticket. Nope. You won't pull up the sale page at work, lower your screen brightness, peer to the left to see if your boss is doing his hourly side-eye, text your significant other the message, "What if we took a trip," receive the message "If only we could afford to fly this time of year," respond back, "Actually, JetBlue's having a winter sale, with flights starting at $44, but it ends tomorrow, January 15, at 11:59 pm ET." You won't do any of that, you PTO-avoidant coward. 
You won't scroll through the list of origin cities on the page, choose from the 57 airports included in the discount, click one of those airports, and peruse the drop-down destinations for the selected location. If you're looking to take a short trip, which you probably are, so deep down in your subconscious that you've convinced yourself the urge to travel is actually just some minor back pain, you'll see that trips like New York to Boston or Atlanta to Orlando are just $54. Better yet, Pittsburg to Boston is that sweet $44. 
If you want to take a bigger trip, like, say, New York to Chicago, you'll pay only $94. And New York to Turks and Caicos is only $5 more. And Seattle to Boston is just $119.
You'll see all of this, but you won't take advantage of any of it. Why are we even bothering to tell you that the fares displayed are one way and include taxes and fees, or that you have to pay $30 for your first bag?
Sign up here for our daily Thrillist email and subscribe here for our YouTube channel to get your fix of the best in food/drink/fun.