JetBlue Is Selling $49 Flights for the Next 2 Days, So Hurry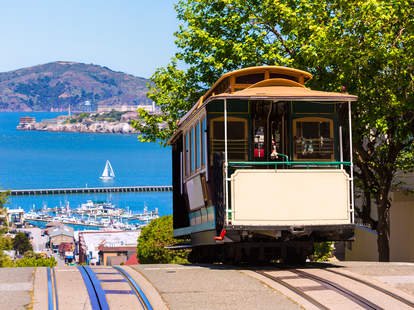 I love the holidays as much as the next, but don't act like you're not self-medicating with wine and Christmas cookies. We've all been there. And since, obviously, this isn't the healthiest coping mechanism, there is another way to get ahead of your seasonal stress: a vacation.
JetBlue launched a 48-hour sale on Monday with one-way flights starting at $49, so you can zen out on a quick and cost-effective November vacay. The fan-favorite airline's "NOW-vember" promo kicks off November 28 and runs through November 29. So although your booking window is limited, the deals are worth a little spontaneity. JetBlue is offering hundreds of destinations, including Turks & Caicos, San Francisco, Denver, TheBahamas, and more. 
The best JetBlue flight deals: 
Atlanta to Orlando for $49 
Long Beach to San Francisco for $49 
Worcester to New York for $49 
New York to Sarasota for $54
Boston to Tampa for $59 
Fort Lauderdale to Nashville for $64 
Long Beach to Seattle for $64 
Austin to Boston for $69 
The best JetBlue international flight deals: 
Fort Lauderdale to The Bahamas for $64 
Fort Lauderdale to Grand Cayman for $64 
San Juan to St. Thomas for $64
Boston to Cuba for $79 
New York to Turks & Caicos for $94 
Fort Lauderdale to San Jose for $104
San Juan to Punta Cana for $104 
Orlando to Cancun for $164 
Because this wouldn't be a flight sale without it, there's a catch: You have to travel between November 12 and November 21. There are additional restrictions and blackout dates that may apply based on your route. Just double-check your fare before booking. 
There's an endless list of destinations here. Also, be mindful that while JetBlue has you covered with free Wi-Fi and unlimited in-flight snacks, there will be government taxes and extra fees for checked bags. 
Sign up here for our daily Thrillist email and subscribe here for our YouTube channel to get your fix of the best in food/drink/fun.
Megan Schaltegger is a staff writer at Thrillist. Follow her @MegSchaltegger.