Jim Beam's Historic Home Is Now on Airbnb So You Can Take a Bourbon Vacation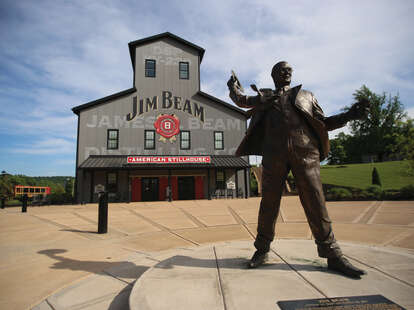 Courtesy Jim Beam & Airbnb
Courtesy Jim Beam & Airbnb
Every person remembers the first time they said "bore-bun" at a party and Uncle Keith scoffed in their face before relaying the harsh pronunciation truth, at which point they became a mockery of the entire family, cursed with a life of Thanksgiving dinner servitude. Right? … Me neither.

There's a lot to learn about bourbon, is what I'm saying. Mistakes are made. But now you can raise your bourbon IQ because, for the first time ever, Jim Beam is opening up its home in Kentucky and listing the historic Jim Beam American Stillhouse on Airbnb.

It's the perfect time of year to drink, as I've said before about other times of the year. But bourbon has that particularly autumnal warmth, especially when you're staying in early 20th Century house overlooking Kentucky's gorgeous Everbach Lake. You'll be able to snag a stay in the home starting the week of October 21, according to a spokesperson. There will be a limited number of one-night stays available for booking through the end of 2019. And they're going to sell out fast.

The package includes a distillery tour and bourbon tasting, so if by chance you were verbally abused by Uncle Keith back in the day, as I certainly was not, then you can show him up at the next gathering.
The house comes with a fully-stocked bar featuring Jim Beam bourbons, a fireplace, and a backyard with fishing docks. And let's not forget the other elements of the Stillhouse, including an original staircase from the Jim Beam distillery circa Prohibition, a bourbon bar with seasonal cocktails and dinner at Fred's Smokehouse, which serves Beam recipe-inspired BBQ selections.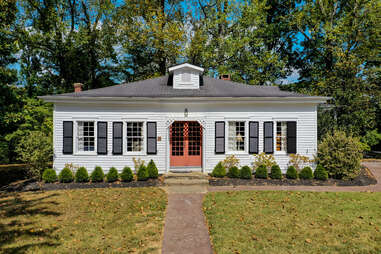 Here's the best part: this place is insanely cheap. Each stay is the same price as a good bottle of bourbon ($23!??!?). But you have to be old enough to drink, or young enough to fall asleep when your mom puts a little liquor in your milk bottle. That was a joke.
Sign up here for our daily Thrillist email and subscribe here for our YouTube channel to get your fix of the best in food/drink/fun.