There are many people out there still awaiting an owl with news that they've been accepted to Hogwarts. This side of sneaking into the Wizarding World and never leaving, your best shot at a real Hogwarts education may have just arrived. 
J.K. Rowling's Pottermore Publishing has announced that four new books are on the way, providing an opportunity to delve deeper into the magical world of your favorite boy wizard. The series of short e-books will explore the "traditional folklore and magic at the heart of the Harry Potter series," the announcement says. 
It will be a slow rollout, with the first pair of the four books scheduled to be released in June. Each will delve into subjects familiar to people who paid attention when the trio of heroes discussed their upcoming course load at the start of each book. The titles include Harry Potter: A Journey Through Charms and Defense Against the Dark Arts, Harry Potter: A Journey Through Potions and Herbology, Harry Potter: A Journey Through Divination and Astronomy, and Harry Potter: A Journey Through Care of Magical Creatures.
Recommended Video
Please Don't Hang Up: The Best BBQ & Barcade in Dog-Friendly Kansas City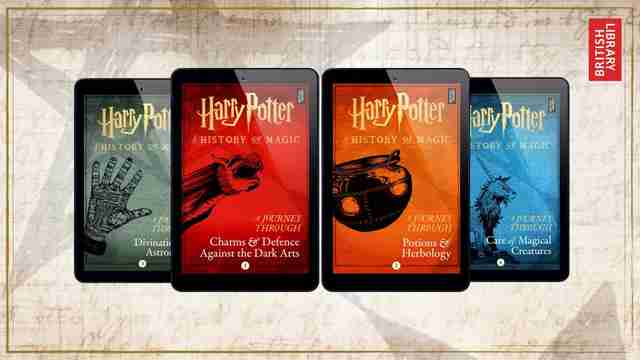 It would appear that the e-books are more supplemental material than the continuing adventures of the characters you love. The Pottermore announcement says they're inspired by the British Library's Harry Potter exhibition and its companion book, Harry Potter: A History of Magic. Some of the material in the "bitesize" books will include "notes, manuscript pages, and charming sketches as previously seen in Harry Potter: A History of Magic."
While Rowling has said there won't be any more Harry Potter books following the 2007 conclusion of the series, she certainly knows how to keep her legions of fans happy. Since then releases have included the play "Harry Potter and the Cursed Child," Rowling's book Fantastic Beasts & Where to Find Them, the ongoing film series of the same name, a handful of minor books like Quidditch Through the Ages, and a couple of well-received theme parks that continue to grow.
There's also a Pokémon Go-style augmented reality game in the works called Harry Potter: Wizards Unite. Suffice to say, there's plenty of Potter for fans, even if his story is more or less complete. 
The first of the new books, Charms and Defense Against the Dark Arts and Potions and Herbology will be released on June 27. They're currently available for preorder through Amazon and Apple Books for $2.99. Pottermore did not give a release date for the other two, but Apple Books lists Divination and Astronomy with a release date of July 25 and Care of Magical Creatures with a release date on August 22.
Sign up here for our daily Thrillist email and subscribe here for our YouTube channel to get your fix of the best in food/drink/fun.