Kellogg's Wants to Give You $10,000 to Make the Fan Cave of Your Dreams
Entering the sweepstakes is so simple.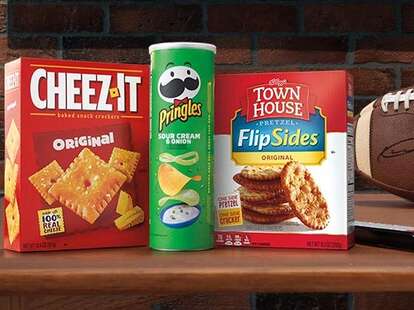 Courtesy of Kellogg's
Courtesy of Kellogg's
Football season is here! So, why not celebrate by entering a sweepstakes looking to give you $10,000 to create the fan cave of your dreams?
First, you know what a fan cave is, right? Commonly, it's the room your mother banishes your father to so he can scream at the TV while watching football. Your dad hated it at first, but he found a few old leather chairs and a crumpled, now too tight, Eagles jersey to put on the wall and started calling it his "man cave."
But, the sweepstakes doesn't say anything about dictating your decor choices, so whatever fandom you belong to, you can enter the Kellogg's Family Reward Ready Set Saturday Sweepstakes for a chance to proudly display your interests. Do you want life-size cutouts of your favorite Korean boy band, BTS? Go for it.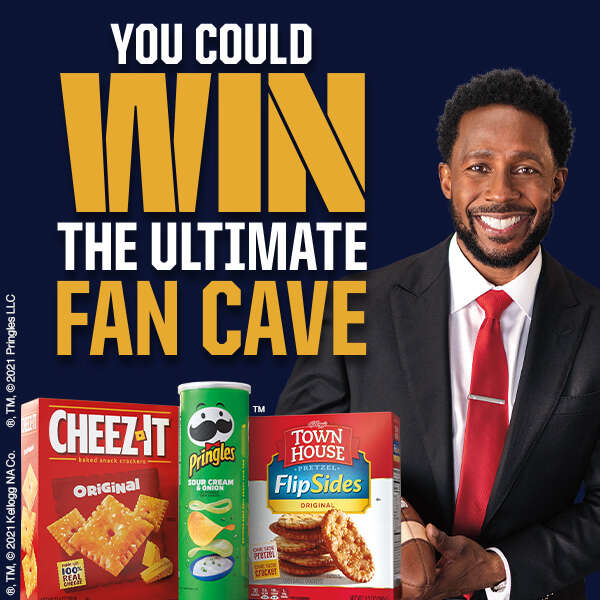 The campaign, which former football player Desmond Howard is the face of, is simple to enter. All you have to do is buy any participating Town House, Pringles, or Cheez-It products between now and March 31, 2022. Then you need to take a picture of your receipt and upload it to your Kellogg's family rewards portal.
But, of course, you know this wouldn't be a sweepstakes without some rules, right? Each receipt must be uploaded separately and within 14 days of your purchase, and there is a limit of five entries per person per day.
And if you're worried about your odds of winning, rest easy. There will be a total of five grand prizes, and each will receive $10,000 for a fan cave makeover; 15 first prizes winners will receive $1,000; and 100 second prize winners will receive $100. Think about it. You'll finally be able to put all of your precious and plushie BT21 dolls into glass display cases.
Janae Price is a News Staff Writer at Thrillist. She's a native New Yorker and loves all things cheese, K-pop, and culture. Follow her on Instagram and Twitter @janae_larie.