KFC Is Bringing Plant-Based Beyond Fried Chicken to More Locations
If you thought the plant-based meat craze of late would be limited to just burgers, then think again. All sorts of national chains -- from Dunkin' to Carl's Jr. & Hardee's -- are finding new ways to integrate the increasingly popular meat alternatives into their menus. Now, KFC is preparing to throw its bucket into the plant-based meat ring with an expansion of its Beyond Fried Chicken test rollout.
KFC announced on Wednesday it's launching a bigger trial run of its 100% meat-free fried chicken after initial supplies sold out in less than five hours upon debuting at a location near Atlanta last August. The "chicken," which is made with a new and improved recipe KFC developed with Beyond Meat, will be available at the chain's locations Charlotte, North Carolina, Nashville, Tennessee, and areas surrounding the two cities from February 3 through February 23, or until they run out.
While it remains to be seen just how chicken-like the new recipe actually is, the companies promise that it looks and taste like KFC's classic fried chicken and that it was developed to mimic the flavor and texture of whole muscle-chicken. KFC does note that the "chicken" also has "the ​attributes ​of plant-based meat," which seems like a roundabout way of saying you'll likely be able to tell the difference between it and the real thing, however small it may be.
Beyond Fried Chicken is available to order as part of a six- or 12-piece combo meal that'll come with a side of fries, but you can also get it à la carte in a four-, six-, or 12-piece orders. You can get it un-sauced with dipping sauces on the side or get it tossed in your choice of three sauce flavors: Nashville Hot, Buffalo, or Honey BBQ.
"The iconic flavor of Kentucky Fried Chicken is one that has never been replicated, despite many imitations, until now," said Andrea Zahumensky, chief marketing officer of KFC US, in a statement. "We've really pushed the limits to develop plant-based chicken that I think will have KFC and plant-based protein fans saying, 'That's finger lickin' good.'"
Here are all of the locations that will offer the new plant-based fried chicken come February 3: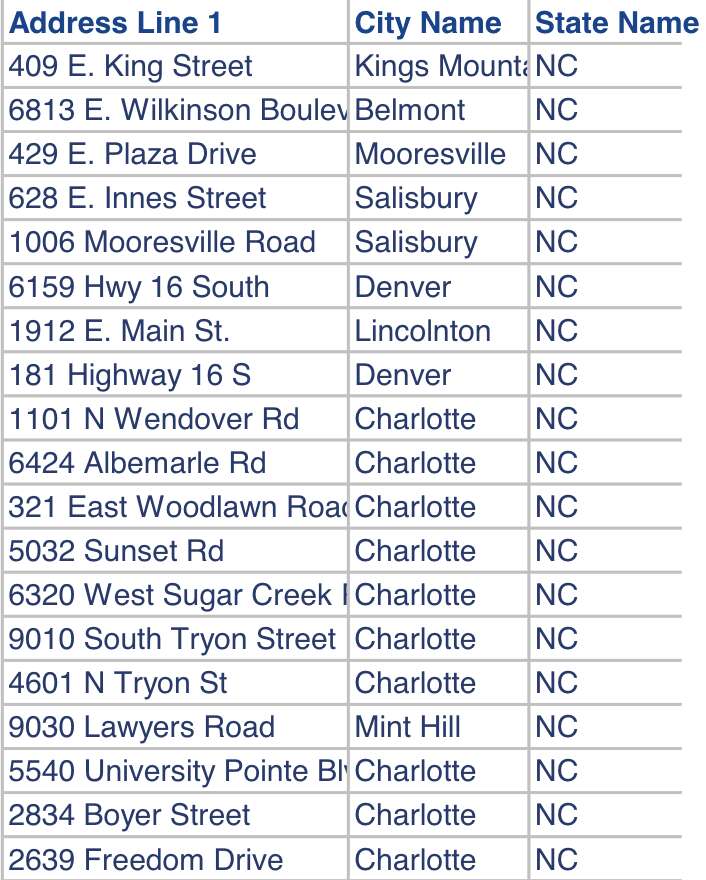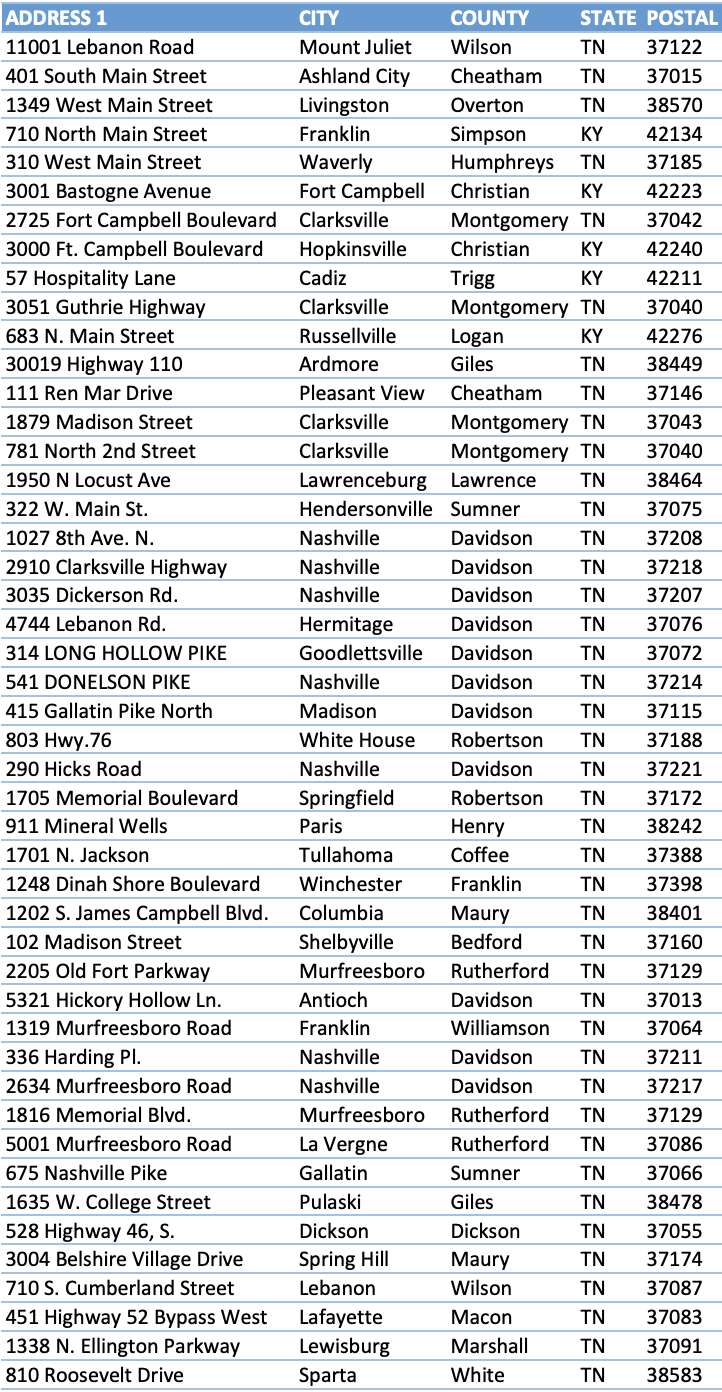 KFC was the first quick-service chain to introduce a plant-based chicken menu item in partnership with Beyond Meat, but considering the growing popularity of these meat alternatives -- and exciting new players in the plant-based chicken space -- it almost certainly won't be the last.
Sign up here for our daily Thrillist email and subscribe here for our YouTube channel to get your fix of the best in food/drink/fun.