For Just $49, You Can Own This Entire Remote Island Resort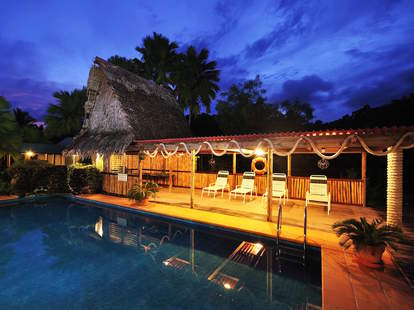 Unless you also have a Swiss bank account and/or a private jet, you'll likely never sip a Mai Tai by the pool of your private island resort. But one couple is trying to change that by giving away their privately owned resort to any average Joe. Even you. Even if your name isn't Joe.
Doug and Sally Beitz own the Kosrae Nautilus Resort, a waterfront, luxury resort on the remote island nation of Micronesia in the Western Pacific Ocean. But after 24 years of ownership, the couple is looking for a new owner for their little slice of paradise. Instead of taking the traditional route and selling the place, however, they're raffling it off at just $49 a ticket.
Why are the Beitzes (Beitces? Beitzs?) doing this instead of just selling? Well, as Doug Beitz explains in a press release, "We wanted to make our resort affordable for everyone. While we are sad to part with it, we are thrilled to have the opportunity to make someone's dreams come true."
Because of this generous offer, you, a regular person, can purchase a raffle ticket for $49, or a pack of tickets on this website, and be entered to win the "grand prize," which includes the resort, a scuba diving business, and $10,000 bonus cash in the business bank account.
To make this all a little more clear, this is what you'll win: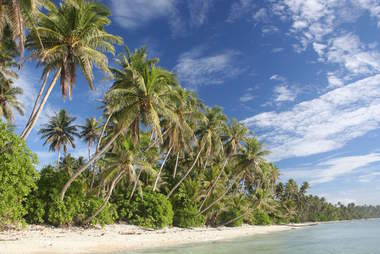 Status Labs
Status Labs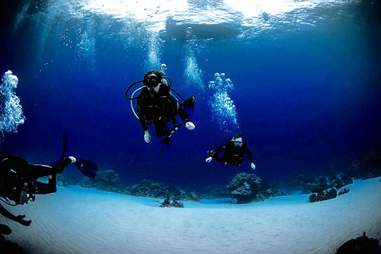 Status Labs
The resort has 16 guest rooms, additional rooms for family and friends, a restaurant, a private beach, a swimming pool, dive boats, and is staffed by 16 long-term employees. And with the purchase of a ticket, you'll also get an image shot by award-winning photographer Matt Shepherd. But like all good things, this deal has one catch. If 50,000 tickets are not sold before the July 26th deadline, the winner will not get the resort, but will instead receive 50% of total ticket sales.
If this still sounds like an awesome deal and you're 21 or older, feel free to read the terms and conditions and then enter. 
Mai Tai not included.
Sign up here for our daily Thrillist email, and get your fix of the best in food/drink/fun.
Kara King is a News Writer at Thrillist and now she needs a Mai Tai. Send news tips to news@thrillist.com and follow her at @karatillie.