Krispy Kreme Is Unleashing New Nutter Butter and Chips Ahoy! Donuts
Krispy Kreme, kudos to them, consistently finds a way to make donuts exciting. It isn't like fried dough and sugar is inherently thrilling. But because Americans love gorging on unhealthy food -- something that Krispy Kreme takes full advantage of -- it should be no surprise that the chain is releasing two new, limited edition donut mashups.
Starting Tuesday, you'll be able to find some familiar cookies crammed into your donuts at your local outpost when Krispy Kreme starts hawking the Nutter Butter Cookie Twist Doughnut and the new Chips Ahoy! Cookie Doughnut.
The two new confections are joining Krispy Kreme's Oreo Cookies and Kreme Doughnut for a limited time, which can only mean the company is trying to get you into its stores promptly. Once you drop everything important in your life and head to the donut shop, here's what you'll find: The Nutter Butter Cookie Twist is an original glazed donut that comes dipped in peanut butter icing, topped with Nutter Butter cookie pieces, and drizzled with peanut butter icing. The Chips Ahoy! Cookie Doughnut is an unglazed shell filled with a cookie dough Kreme, dipped in dark chocolate, topped with chocolate chip cookie pieces, and a mini Chips Ahoy! cookie.
Here's a very intense rendering of the Chips Ahoy! donut: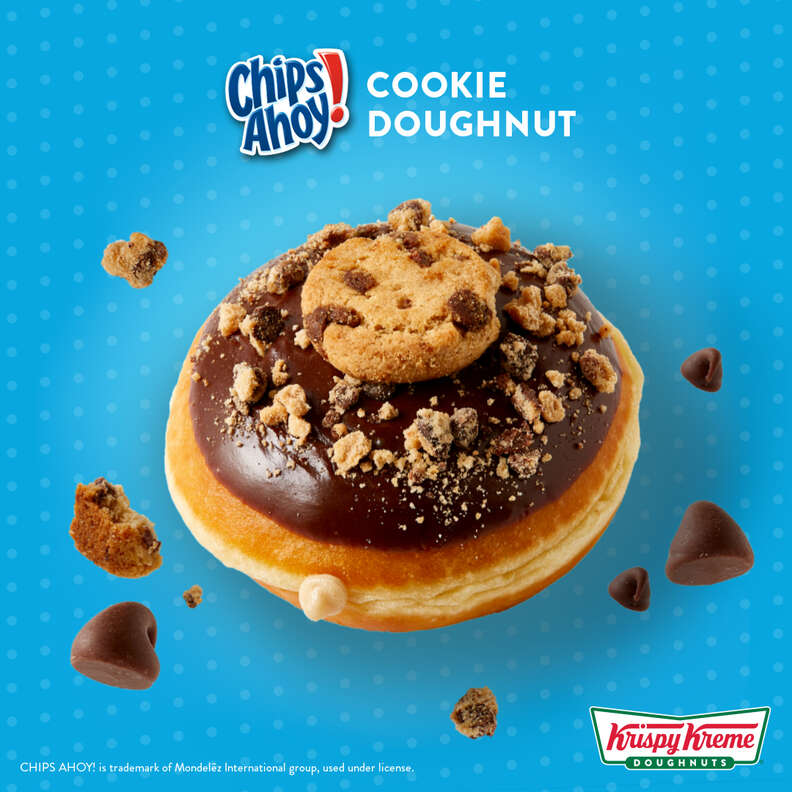 And a similar presentation of the Nutter Butter donut: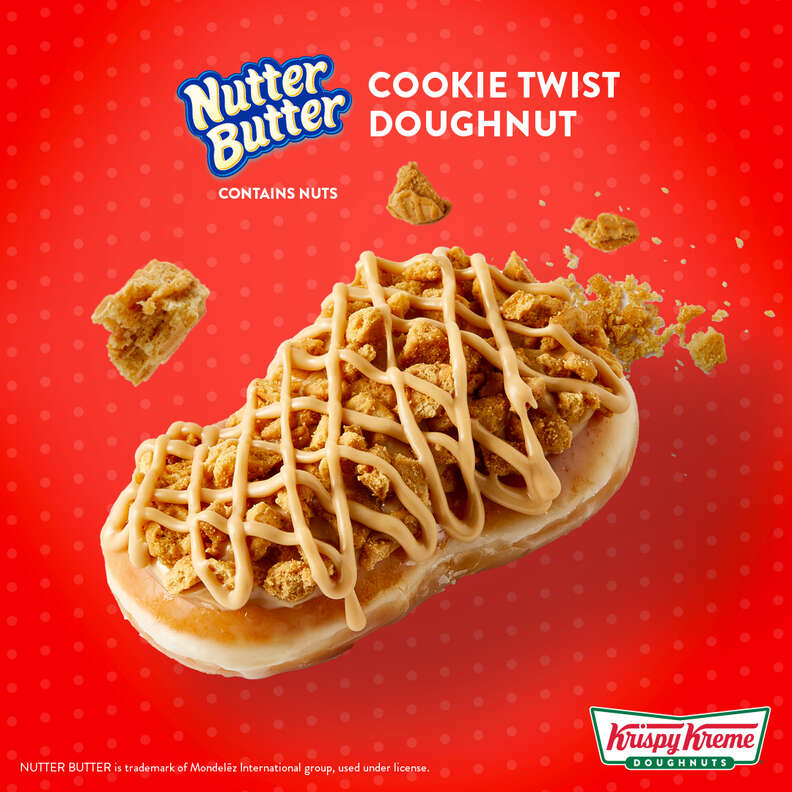 These donuts will join the ranks of Krispy Kreme's past creations, like Reese's Peanut Butter Cup donuts and, uh, Ghostbusters-themed donuts. Get these while they're available, and then wait for the next inevitable rollout of more limited edition donuts before you forget that donuts are usually boring.
Sign up here for our daily Thrillist email and subscribe here for our YouTube channel to get your fix of the best in food/drink/fun.
 
Sam Blum is a News Staff Writer for Thrillist. He's also a martial arts and music nerd who appreciates a fine sandwich and cute dogs. Find his clips in The Guardian, Rolling Stone, The A.V. Club and Esquire. He's on Twitter @Blumnessmonster.