If you're lucky enough to get the window seat on an airplane, you still can't see much through that small, round window besides the wing. But what if you could travel on a plane with floor-to-ceiling windows, wrapping all around the cabin? Well, you can. If you've got $53 million. 
Embraer designed the Lineage 1000 "Kyoto Airship" with wraparound windows and a sleek, Japanese-inspired interior and it only costs $53 million. You know, no biggie. 
If you're in the market for a private jet, and want to catch as many sun rays as possible while traveling, this is the one for you. And if you're not in the market for a private jet, this aircraft has way more natural light than your apartment. Just look at that cabin...
Recommended Video
You Can Rent This Personal Submarine in the Bahamas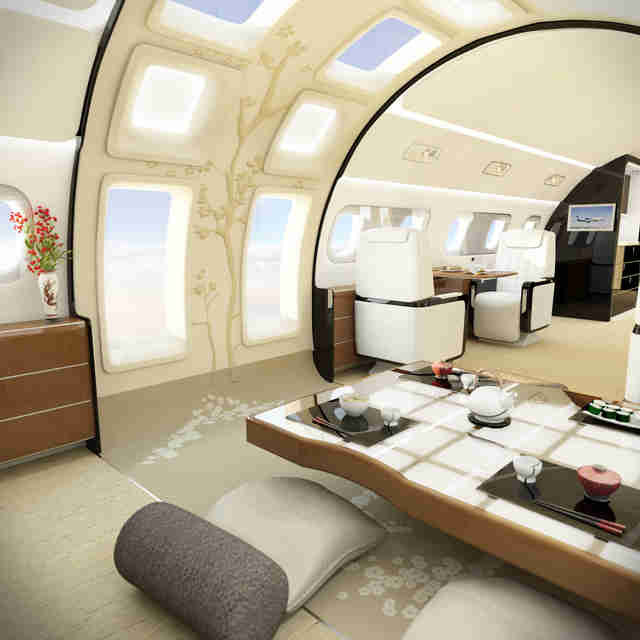 According to Wired, one of the windows is the size of a normal airplane's door, which is a whole lot of window. And if the overhead views aren't enough, the plane also comes equipped with an 800-square foot living area, a queen-sized bed, and a shower that can accommodate two people. Yeah, it's definitely better than your apartment. 
The company says it can absolutely produce one of these aircrafts structurally, and will do so for the first billionaire who orders one. 
Billionaires have all the luck. 
Sign up here for our daily Thrillist email, and get your fix of the best in food/drink/fun.