Recommended Video
This Shop Serves Over 10 Types of Bao
The recently released, expert-curated list named the top 10 best cities, regions, and countries to visit in 2016. In the cities category, Kotor, Montenegro took first on the list, which is said to be unaltered by cruise ships, yet still offering the most instagrammable bay in Europe. It's perfect for selfies with #Imonaboat, which is so 2009, but, well, being on a boat hasn't entirely gone out of style.
Quito, Ecuador took second thanks to its forthcoming infrastructure, including a new metro system, airport, and revamped train station, which should make navigating fantastic UNESCO architecture easier than ever. Dublin rolled in, probably after a few pints, at third, earning the accolade for its fun, young population. It's also the 100-year anniversary of the 1916 Easter Rising in 2016. That's a pretty big deal, even if you're not a history buff.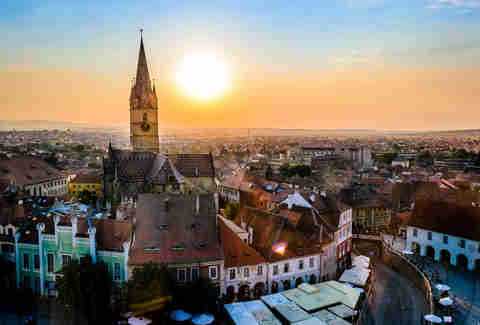 Transylvania claimed the top spot in the regions category, proving it's more than just the birthplace of Young Frankenstein. Lonely Planet mentioned its numerous art galleries, Airbnbs, and the fact you can choose between Uber and horse-drawn carriage as reasons to visit Hollywood's Frankenstein-land. Coming in second was West Iceland, so maybe catch one of those cheap Wow Airlines flights and get to Iceland stat. Of course, this list wouldn't make sense without a Cuba reference, since it's the most talked-about travel destination right now after all the changes to US travel restrictions. Valle de Vinales fills that role, coming in third.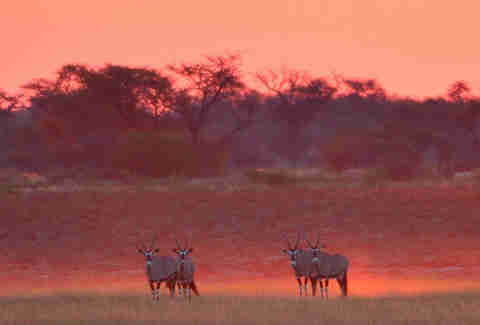 In the broad category of best countries, Botswana upset everyone. Yes, Botswana. Lonely Planet ranked it highly, as it's going to hit 50 years of independence in 2016, and has really developed its wildlife tourism sector in that time. The usual powerhouses of Japan and the USA came in second and third, respectively.
The US as a whole performed quite well, but there's one big surprise: The lone US city among the top cities wasn't San Francisco or New York. No, at no. 10 is Nashville. Yet another Music City miracle. 
Check out the top 10 in every category below, and plan you next vacation accordingly.
Best Cities
10. Rome, Italy
9. Nashville, USA
8. Manchester, UK
7. Fremantle, Australia
6. Mumbai, India
5. Rotterdam, the Netherlands
4. George Town, Malaysia
3. Dublin, Ireland
2. Quito, Ecuador
1. Kotor, Montenegro
Best Regions
10. St Helena, British Territories
9. Costa Verde, Brazil 
8. Bavaria, Germany
7. Hawaii, USA
6. The Auvergne, France
5. Waiheke Island, New Zealand
4. Friuli's wine regions, Italy
3. Valle de Viñales, Cuba
2. West Iceland
1. Transylvania, Romania
Best Countries
10. Fiji
9. Greenland
8. Uruguay
7. Poland
6. Australia
5. Latvia
4. Palau
3. USA
2. Japan
1. Botswana
Sign up here for our daily Thrillist email, and get your fix of the best in food/drink/fun.
Kara King is a News Writer for Thrillist and is already on vacation in her mind. Send news tips to news@thrillist.com and follow her at @karatillie.