It's probably a logical leap to assume that the people most excited about Gary Busey being cast in Sharknado 4 are society's geniuses. However, a study from the Max Planck Institute for Empirical Aesthetics — a real school, and not an online university founded by Uwe Boll — is ready to make that leap.
Trash cinema has a unique place in the movie landscape. Films like The Room, Pink Flamingos, and Manos: The Hands of Fate hold a special place in film history. They're broadly considered to be terrible movies, yet they have a larger following than many Oscar-winning films that have been forgotten by time. When was the last time you saw a midnight screening of the Best Picture-winning Marty?
A paper titled "Enjoying trash films: Underlying features, viewing stances, and experiential response dimensions," published in the journal Poetics, is the first empirical study into the phenomenon of trash films. It looked to identify what defines these movies and who the people watching them are.
The research team began by trying to understand how fans of trash films define the movies, and the most common descriptor of these films was unsurprisingly "cheap." Low-budget independent films are the culprit, with horror films making up a majority of films identified in the category.
Recommended Video
Tackle 7 Pounds of Seafood in One Sandwich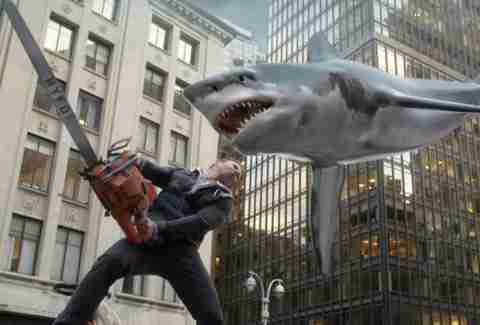 "At first glance it seems paradoxical that someone should deliberately watch badly made, embarrassing, and sometimes even disturbing films, and take pleasure in them," said the paper's co-author Keyvan Sarkhosh. A big part of the appeal for fans involves experiencing the films from an "ironic viewing stance."
"At the same time, viewers attribute to trash films not just amusing/entertaining qualities, but also a positive, transgressive deviance from the cinematic mainstream," reports the study. 
The study goes on to note that fans of trash films tend to be well-educated and self-identified lovers of art films. "We are dealing here with an audience with above-average education, which one could describe as 'cultural omnivores'," says Sarkhosh. "Such viewers are interested in a broad spectrum of art and media across the traditional boundaries of high and popular culture." That means if you've seen Anaconda more than five times you can basically tell people at parties you went to Harvard.
Other key findings include that almost 90 percent of trash film lovers identify as male. The authors were also able to report that viewers' "delight in cheapness" was correlated to some form of active communal exchange on the films. Many respondents took to online forums and blogs to discuss the films regularly.
There you have it, if your favorite movie is Cannibal Holocaust, it might mean that you're a well-educated lover of art. You might also be a blogger.