Lucky Charms Teamed Up With Jet-Puffed for Bags of Magically Delicious Marshmallows
Courtesy of Kraft
Courtesy of Kraft
S'mores just got a lot more colorful. Lucky Charms cereal has partnered up with Jet-Puffed -- everyone's favorite marshmallow -- to release a collection of colorful, pillowy marshmallows designed for melty campfire snacking or creating meta cereal treats.
It's not the first time Lucky Charms has released a marshmallow-only product, but this collaboration with Jet-Puffed is decidedly different from the marshmallows you can find in the breakfast cereal. The marshmallows are vanilla flavored and come in the traditional Lucky Charms shapes -- stars, clovers, hearts, moons, etc. -- but unlike the crunchy, dehydrated cereal version, these mallows are puffier and larger with a consistency closer to traditional, chewy marshmallows. Do they go well with milk? That remains to be seen.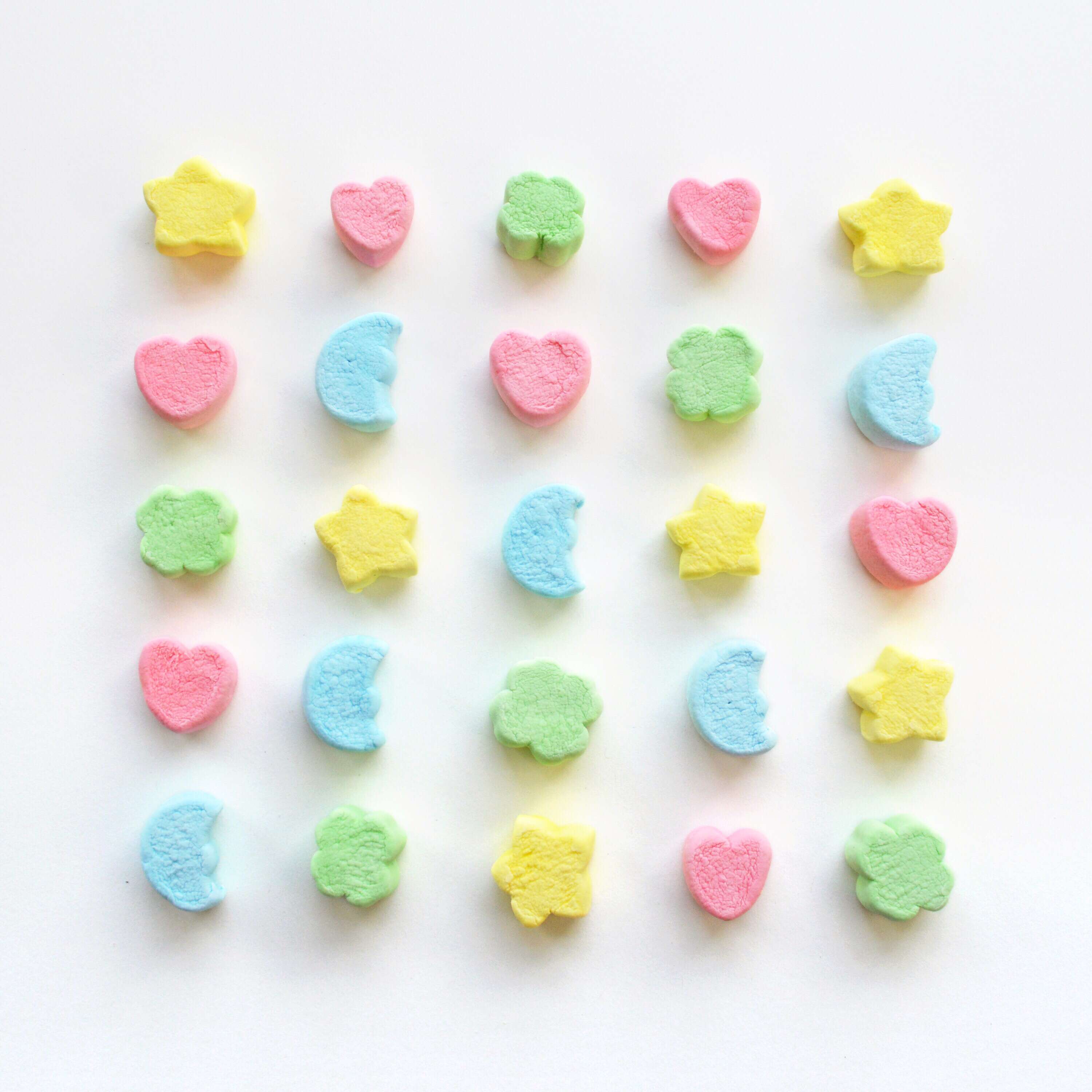 The magically delicious marshmallows will be a permanent fixture of the Jet-Puffed marshmallow lineup and will begin arriving in stores starting in August, with a definite nationwide expansion in September. You can snag a bag for $1.50 and forever change your hot chocolate, s'mores, and crispy treat game. Seriously, everyone will be after your Lucky Charms marshmallows.
Sign up here for our daily Thrillist email and subscribe here for our YouTube channel to get your fix of the best in food/drink/fun.
Kat Thompson is a staff writer at Thrillist. Follow her on Twitter @katthompsonn.