Lyft Is Offering Free Rides If You Drink Too Much This Thanksgiving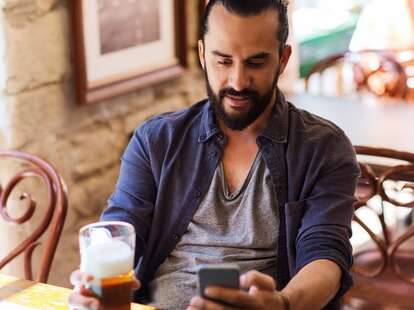 Ride-sharing company Lyft previously announced a program aimed at keeping drivers off the road when they've had too much to drink. In partnership with Budweiser, Lyft has been giving free rides to users on the weekends.
The program launched with 5,000 rides per weekend (Friday through Sunday) in four locations back in September. At Halloween, the program began including Thursdays, upped the number of vouchers to 6,000 per weekend, and expanded to Washington D.C. Now Lyft has announced a one-weekend expansion of the program to help curb drunk driving over Thanksgiving week.
The program will run Wednesday, Nov. 23 through Sunday, Nov. 27, 10pm to 2am each night. Additionally, Budweiser is paying for 12,000 total free rides over the course of the weekend in New York state, Colorado, Illinois, Florida, and Washington D.C.
Vouchers are available at Budweiser's Facebook page starting Wednesday. The first 12,000 adults who are at least 21 years old will get a voucher for $10 off a ride with Lyft. If your ride is less than $10, it's free.
The codes go quickly, so if you see a code, enter it into the Lyft app right away and you'll be home free.
UPDATE: The program has been expanded again. Read more about the updates here.
Sign up here for our daily Thrillist email, and get your fix of the best in food/drink/fun.
Dustin Nelson is a News Writer with Thrillist. He holds a Guinness World Record, but has never met the fingernail lady. He's written for Sports Illustrated, Rolling Stone, Men's Journal, The Rumpus, and other digital wonderlands. Follow him @dlukenelson.