This Company Will Pay You to Take Naps All Day Long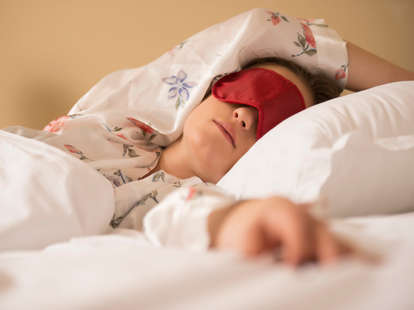 Shutterstock.com
Shutterstock.com
And your parents said you'd never amount to anything. Mattress Firm is bringing back the job that pays you to take naps. It's an opportunity you should not sleep on.
Mattress Firm calls it the Snoozetern internship. It's a summer position, and your primary duty is really to take naps on its mattresses. You'll be an "in-house bed tester," providing the company with real-time feedback on its mattresses, pillows, and other sleeping accessories.
The hired dozers will also post about the experience on social media, create videos, and interview people in the Houston area about their sleep habits and routines. Yes, the job is located in Houston. But if you are free mid-May through July and think you could manage a few naps in Texas, this could be your very real, very temporary job.
Applications will be accepted through May 3. Notably, this year's position doesn't say how much it pays up front. Last year's listing said Snoozterns worked 20 hours per week and got $200 for their troubles. This year the position says it's a 30-hour per week position and the hours are flexible. Mattress Firm declined a request to specify how much Snoozeterns would be paid. "The compensation will be competitive with an option to earn academic credit for their university," a representative told Thrillist.
To apply, you must be at least 18 and "proficient in napping, regardless of time of day." It will also help to have some experience with basic video editing software. Finalists will be asked to make a YouTube video about why they're right for the gig.
Sign up here for our daily Thrillist email and subscribe here for our YouTube channel to get your fix of the best in food/drink/fun.