This Company Will Pay You $200 a Week Just for Taking Naps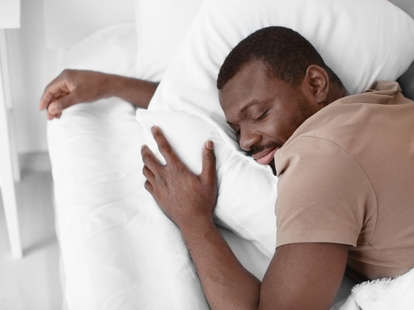 Getting caught sleeping on the job is something you could maybe get away with once without getting canned. But make a habit of taking a snooze at your desk and you're well on your way to unemployment.
However, if grabbing some shuteye on the clock sounds like something you'd be interested in making a career out of, then you'll be happy to know there's a brand new opportunity out there for skilled midday sleepers. That's because Mattress Firm is hiring an intern who'll get paid $200 a week to take periodic naps and report on the quality of their slumber.
The mattress company is currently on the hunt for its first ever "Snoozetern" who'll work part-time as its in-house bed-tester, resting their eyes throughout the week on various mattresses, and reviewing their experiences on the brand's social media platforms. In other words, it is quite literally a dream job.
Besides napping, the Snoozetern will also be tasked with creating video content about their experiences, hosting Facebook Live events in which they offer sleep tips, and capturing Insta-worthy photos from around the Mattress Firm headquarters in Houston during their 20 hours/week gig. They'll also interview MF employees and Houston residents for sleep tricks and tips.
As for qualifications that'll give you a leg up, you should be at least 18 years-old, proficient in video editing using programs like Animoto, iMovie, Adobe Spark, or Final Cut, and available to start working in the Houston area beginning August 15. It's also a plus if you're "interested in exposure to different surfaces, textures, and sleep positions" and "proficient in napping, regardless of time of day."
If you're interested, all you need to do to apply is fill out the online form and make a video explaining why you're the ideal candidate, then upload it to YouTube before July 27. The top three finalists will have their videos uploaded to the MF Instagram, where followers can vote for their favorite, and the winning candidate will be notified by August 10.
Until then, you can at least excuse your incessant napping as career building exercises.
h/tMoneyish
Sign up here for our daily Thrillist email and subscribe here for our YouTube channel to get your fix of the best in food/drink/fun.