Here's How to See if Your McDonald's Ice Cream Machine Is Working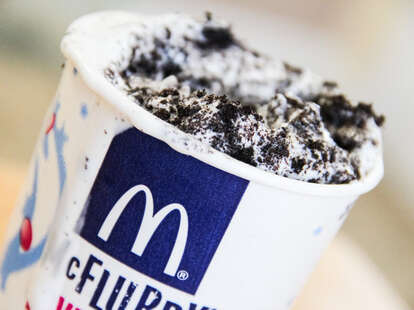 AARON MILLER/THRILLIST
AARON MILLER/THRILLIST
The internet has brought us together in ways those half-naked Grecians who invented democracy never could've imagined. Unfortunately, we've mostly used our power to argue via gif and send memes, but now and then someone uses crowdsourcing to make the world an objectively better place: like this new app that tells you if your McDonald's has a working ice cream machine.
Broken ice cream machines have been a real problem for the fast-food behemoth (ergo a problem for the human race), and while the company has taken recent steps to solve it, Ice Check totally bypasses all of that by ensuring you're always headed to where the McFlurries flow like oddly thick wine.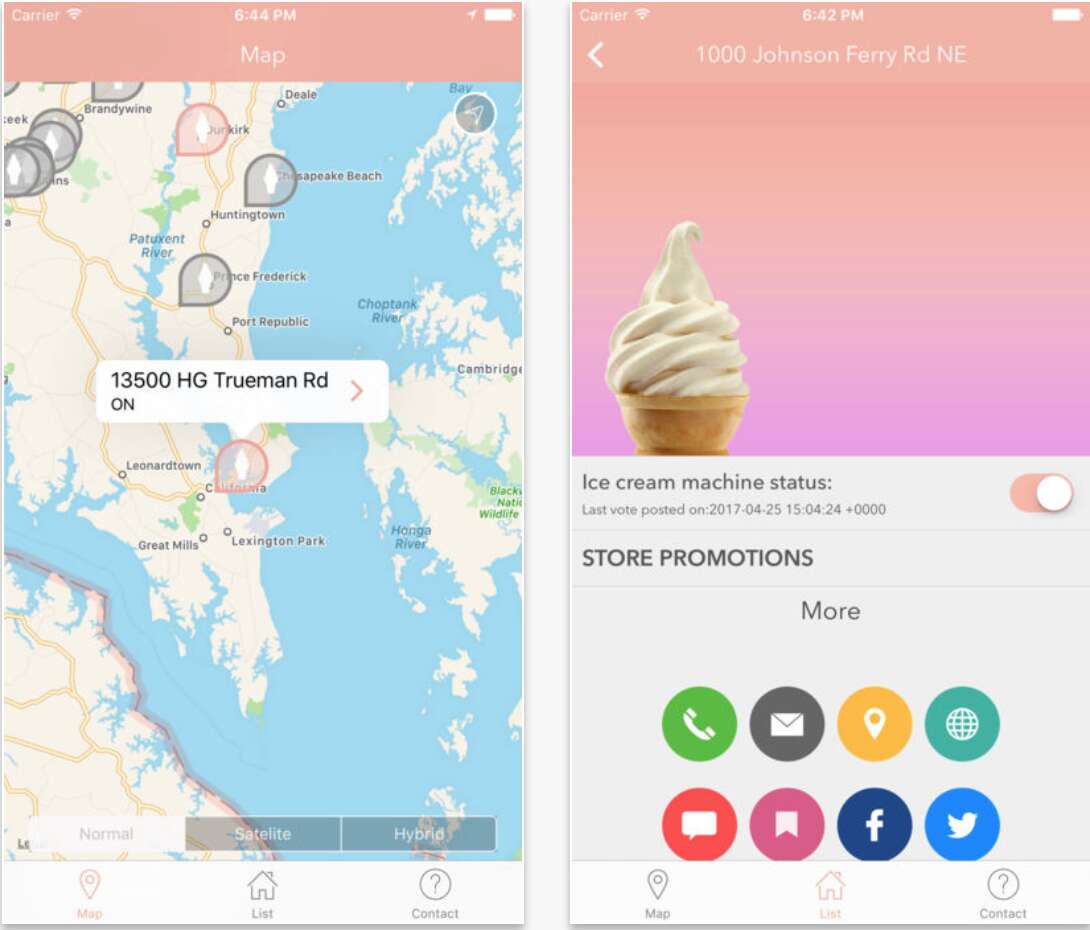 The premise, like that of most major leaps for humanity, is simple: Participating McDonald's locations and other users mark whether the restaurant's ice cream machine is operational within the app. You'll then see a pink cone (good to go) or a gray cone (really really bad) on a map that'll even give you turn-by-turn directions right to the sugary brain freeze.
If you're going to download the app, act like a good citizen and "flip the switch" to let the world know whether your local machine is operational. As the product description says, "Our community-based system relies on your contributions to the database: so if you see something, say something!"
This act of public service was created by Raina McLeod, who told BuzzFeed, "I came up with the idea for the app around a year ago, after a late night Oreo McFlurry craving went unfulfilled due to the ice cream machine being down."
Thank all that's good in this world that she decided to act: We're all better off for it.
Sign up here for our daily Thrillist email and subscribe here for our YouTube channel to get your fix of the best in food/drink/fun.

James Chrisman is a News Writer at Thrillist who will just tell you when he's not working -- no need to download an app. Send news tips to news@thrillist.com and follow him on Twitter @james_chrisman2.