McDonald's Is Giving Out a Lot of Free Stuff This Week
Courtesy of McDonald's
Courtesy of McDonald's
For the third straight year, McDonald's is serving up a way for you to cloak yourself in the colors of the Golden Arches. Or, if you're a little more into subtlety, you could just grab a pair of socks decorated with burgers and fries.
You can do it all on September 19, which is McDelivery Day, or, rather McDelivery Night In. There's a reason for the name shift from "Day" to "Night In." This year's theme is spending the night inside, something everyone needs to do from time to time. This year, McDelivery will set you up with the mega-chain's first-ever line of night-in clothing and accessories. As was the case in previous years, you can get the swag for free.
The announcement says you'll find "a unique line of comfortable, cozy items to enjoy at home." That includes plush loungewear, socks, games, slippers, and more.
To get your hands on the limited edition swag, you'll need to place a delivery order from McDonald's through Uber Eats on September 19 starting at 5pm. Order at least $10 worth of grub from one many, many participating locations and an item from the McDelivery Night In line of goods will be sent along with your order. Unfortunately, you're not going to be able to pick which item you get, though. But maybe you can swap them with friends like they're pogs or baseball cards.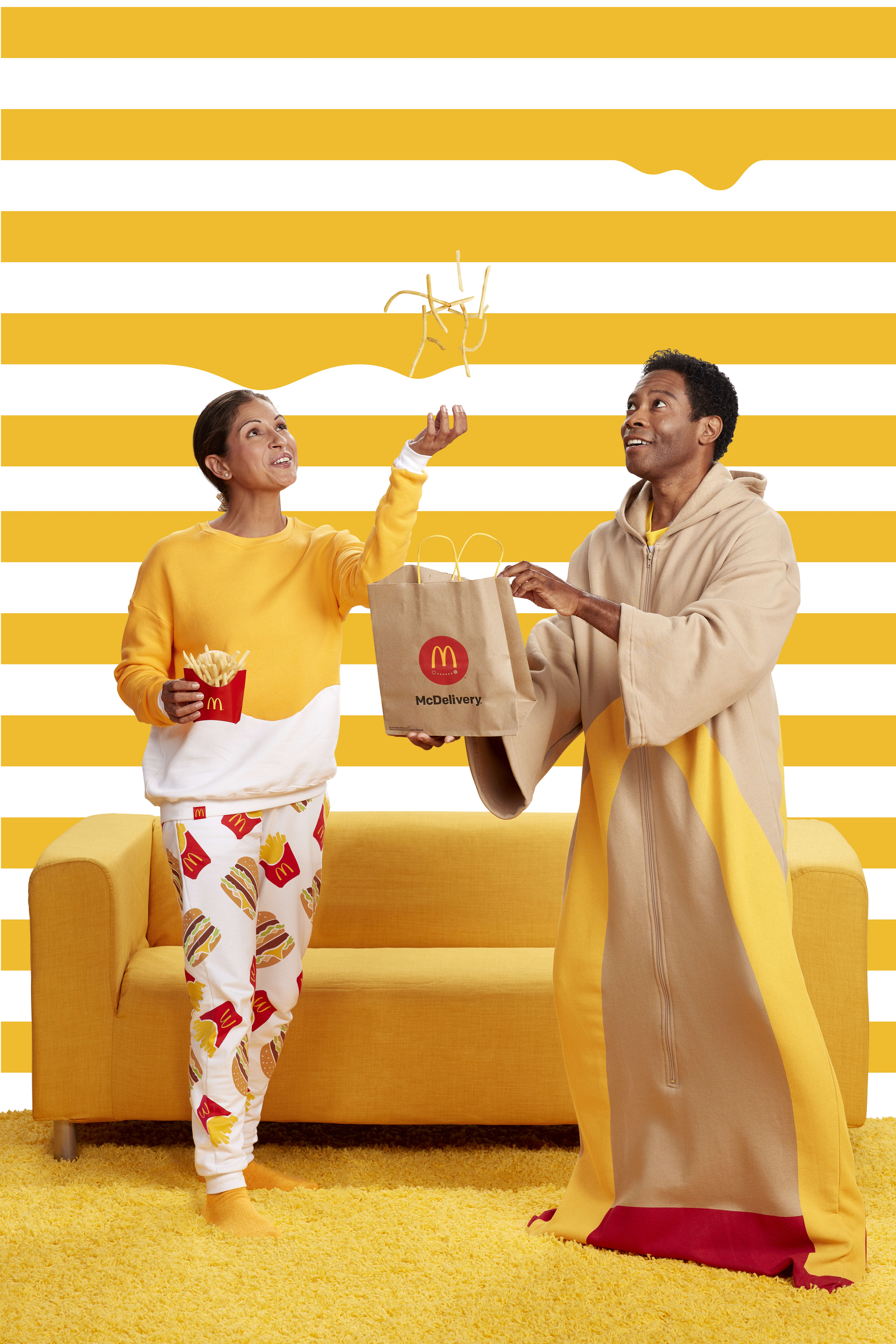 Sign up here for our daily Thrillist email and subscribe here for our YouTube channel to get your fix of the best in food/drink/fun.