McDonald's Is Celebrating Halloween With Free Delivery, Special Menu Hacks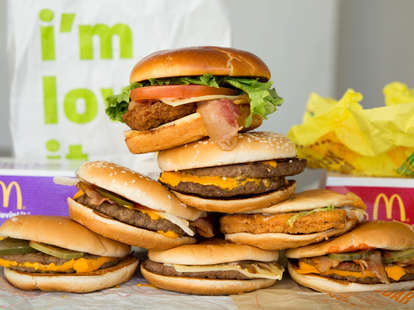 Halloween is a time for going door to door and picking up local, farm-fresh vegetables from your neighbors. That means you're allowed to splurge and order from not-quite-healthy establishments, such as McDonald's, for the entire hallowed week. And now you can order it to your home for free, through Uber Eats, so you have more time to organize the acquired kale, spinach, and rutabaga in your fridge.
McDeliver with Uber Eats is not incredibly expensive, but neither are the items you're ordering. Imagine ordering a steak from a fine local establishment and having to pay nearly the price of that steak to get it delivered. No good. But now, McDelivery is offering a $0 delivery fee from October 26 through November 1. If you've not used the service before, just go and download the Uber Eats App for iOS or Android.
On top of that, the chain just introduced some special menu hacks for the spooky week. Think sauce swirls, vampiric fry formations, and Quarter Pounders with legs.
"We know people are looking for quick dinner options on Halloween, and we also know they don't want to sacrifice any of the fall holiday fun. That's why we're delivering a bit of creativity along with our craveable favorites this year," said McDonald's Chef Chad Schafer on the company's in a statement. "Our team tested a variety of creations in our test kitchens, to brew up these delicious and spooky treats. We can't wait to deliver the Halloween fun straight to customers' doors this season via McDelivery with Uber Eats!"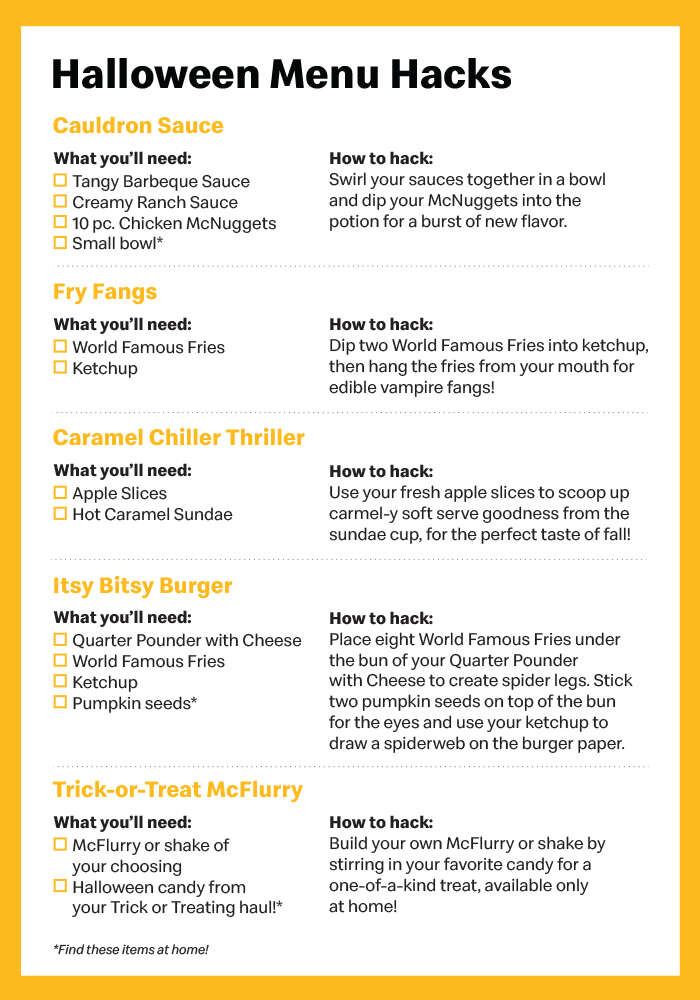 I'm personally drawn to the "Itsy Bitsy Burger," because it involves having to buy fries and a quarter pounder in the name of art and holiday spirit, following the theme of most gluttonous holidays we celebrate in these United States. Except Halloween's theme, of course. That one's vegetables.
Sign up here for our daily Thrillist email and subscribe here for our YouTube channel to get your fix of the best in food/drink/fun.