Miller Lite's New 'Grill Share' Gives Those Without a Grill Hope This Summer
No grill? No problem! Miller Lite will let you use one for free.
According to Miller Lite, about 30% of US households don't have grills. To help those in need from missing out on the summer grilling fun, Miller Lite started a grill-sharing program so everyone can be a grill master for a day.
In select cities across the country, you'll be able to find Grill Share stations, where you can reserve a limited-edition Miller Lite Grill with everything you need. You'll have a spatula, apron, folding beach chair with an umbrella, and a $25 gift card for your grilling supplies.
You'll be able to rent the grill like you could say a Citi Bike. You can sign up online or scan a QR code at the Grill Share station. You'll enter your information and then unlock your Miller Lite Grill.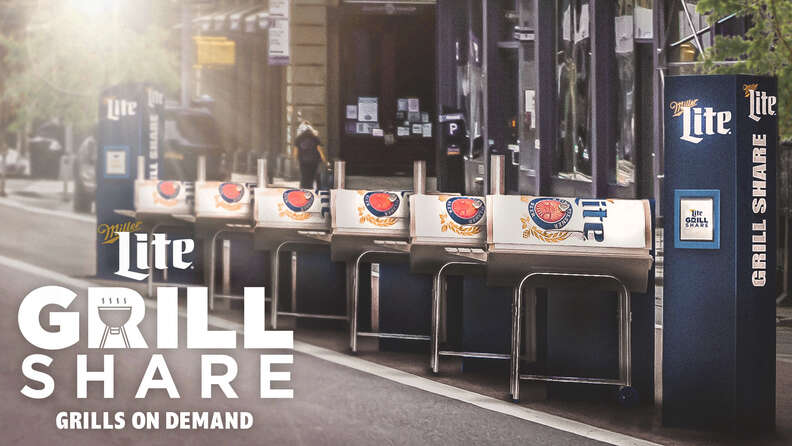 Starting August 8, you'll also be able to enter Miller Lite's Grill Share Giveaway, which will allow you to enter the chance to win your very own premium branded Miller Lite Grill. You can enter for a chance to win until August 19 at MillerLite.com/GrillPromo.
"In the summer, there's no better way to enjoy Miller Time than by gathering around a grill," said Marketing Manager for Miller Lite Eric Wolfe in a press release. "That's why Miller Lite is making it more accessible than ever to have a great-tasting grill-cooked meal. Whether you're without a grill or looking for one more cookout, grab your friends, family, and favorite foods and visit a Grill Share station. We'll see you there!"
Below are the dates where you can find a Grill Share Station in major cities. The stations will be available on August 12 and 13.
In New York City at 26 N 1st St. in Williamsburg, Brooklyn
In Chicago at 320 S. Canal St. in the West Loop.
You'll be able to make your reservation for free starting August 11 at MillerLiteGrillShare.com.