Natty Light Is Trolling Miller Lite & Will Give You Beer to Unfollow Miller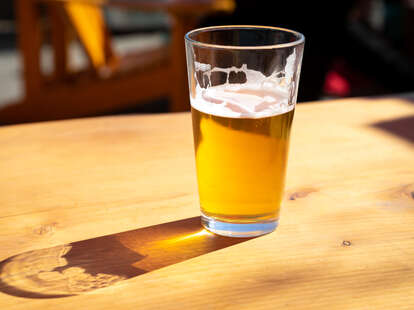 Shutterstock.com
Shutterstock.com
Miller Lite wants you to unfollow it on social media. That's not some clever play on words. It's asking people to unfollow and it's giving you a free beer for doing so. The campaign asks people to put down their phones and talk to each other.
You may have mixed feelings about any conversation attributing the internet to the ills of society, but Natural Light has no mixed feelings whatsoever. At least, not about the unfollowing part. The light beer rival also thinks you should unfollow Miller Lite. To encourage you, it's also offering beer for unfollowing its adversary.
That brings you up to a couple of beers for unfollowing Miller Lite. (And, honestly, from looking through the Miller Lite rules, you probably don't have to have ever followed Miller Lite to get the perks of unfollowing.) In Miller's deal, they pay you back after you purchase one of their beers at a bar. Natural Light has a few options. The site says the company will give you $5 back on the purchase of a 12-pack of Natural Light or any larger pack. But a representative tells Thrillist that you can also upload the receipt from purchasing Natural Light at a bar and the company will reimburse you for that beer, much like Miller's offer.
With Natty's promo, you'll be prompted to share your Twitter or Instagram handle and the date that you unfollowed Miller Lite for verification purposes.
To redeem your freebie, a representative says, you can text "Unfollow" to 216-88 or go to this link on a mobile device to claim a little beer. More companies should consider giving out freebies for unfollowing them on social media. I'd be glad to unfollow Lagavulin and AllBirds and Gretsch and a restored 1950 Studebaker Commander (is that possible?).
Sign up here for our daily Thrillist email and subscribe here for our YouTube channel to get your fix of the best in food/drink/fun.