The thimble is dead, long live the, uh, some other token.
That's right, Monopoly addicts, the times they are a changin'. Fans across the world have spoken and the thimble is out. Monopoly announced today that the thimble, which has been a standard token since the game was released in 1935, will be removed from future editions. It has been ousted by heartless millennials (and also other, older people, probably... but... *shakes fist*).
Throughout the month of January, Monopoly hosted "Monopoly Token Madness," in which they allowed game lovers to vote on the eight tokens that would be included in the next generation of the game. (Even though most players are probably doing "Free Parking" wrong.) Users were asked to pick from a list of 50 possible tokens for the new generation, with the possibility of replacing some that may have grown outdated, like the thimble, top hat, and wheelbarrow.
Recommended Video
Thrillist's Best (and the Rest): Traveling With a Partner vs. Traveling in a Big Group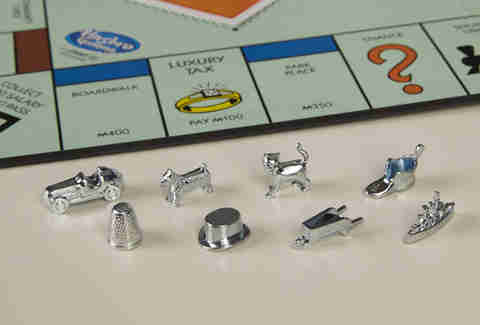 The people have spoken with a resounding, "What the hell is a thimble?" The heartless voters are kicking the thimble to the curb. No more free parking for you, dear thimble. Do not pass Go. Do not collect $200.
The full slate of new tokens won't be announced until World Monopoly Day, March 19. For now, there is only the sad news that the thimble's welcome has grown threadbare. 'Sew what?' you might ask, thumbing your nose at the little thimble. Needle-ss to say, many people feel the seam way, but darn it, what if some people are stitched to tradition?
Sign up here for our daily Thrillist email, and get your fix of the best in food/drink/fun.