These Are the Most Affordable Cities in the U.S. if You Want to Live Alone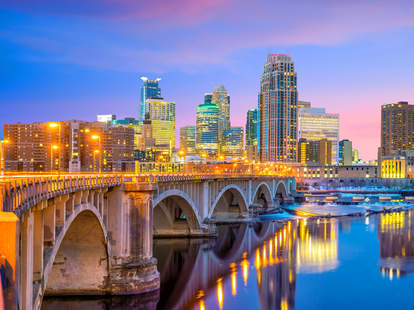 Living with roommates is the rite of passage most of us go through to make ends meet starting out. You might love who you live with, or you might loathe them, but either way there will come a time when you're more than ready to have a place of your very own. The trouble is, rents have been steadily rising in many cities across the country for a while, which means living alone isn't even remotely affordable for a lot of average earners today.
So how can you avoid bunking with other people until you're 40 without going broke? Well, there are actually quite a few popular cities where living alone is not only affordable, but downright cheap. And now, thanks to a new study, we know exactly which cities are the most affordable for people looking to rent a studio or one-bedroom apartment.
The folks at financial advice site SmartAsset analyzed data on the 100 biggest cities in the US to figure out exactly where in the country the average renter can find a place of their own within their budget. They looked at median rents in each city, the number of studio and one-bedroom apartments available for rent there, median earnings for full time workers, the overall cost of living, and unemployment rates.
In the end, they determined that the Midwest is the best place to be if you're jonesing for a reasonably priced place of your own, as it's home to 10 of the top 15 most affordable cities for studio and one-bedroom renters. Specifically, Cincinnati topped the list, followed by Omaha, then Minneapolis. If you're curious where else you can expect to get a relative steal on a space all to yourself, here's how the ranking of the top 25 shook out, along with what it costs -- on average -- to live alone there.
25. Arlington, Texas -- $736/month
24. San Antonio, Texas -- $718.50/month
23. Baton Rouge, Louisiana -- $665/month
22. Lubbock, Texas -- $699.50/month
21. Oklahoma City, Oklahoma -- $620.50/month
20. Denver, Colorado -- $$980.50/month
19. San Francisco, California -- $1,443.50/month
18. Boise, Idaho -- $769/month
17. Arlington, Virginia -- $1,657/month
16. Austin, Texas -- $989/month
15. Tulsa, Oklahoma -- $596.50/month
14. Indianapolis, Indiana -- $669.50/month
13. Fort Wayne, Indiana -- $592/month
12. Pittsburgh, Pennsylvania -- $751/month
11. Saint Paul, Minneapolis -- $743.50/month
10. Wichita, Kansas -- $567/month
9. Columbus, Ohio -- $678/month
8. Louisville, Kentuck -- $573.50/month
7. Madison, Wisconsin -- $830/month
6. St. Louis, Missouri -- $640/month
5. Lexington, Kentucky -- $608/month
4. Lincoln, Nebraska -- $596.50/month
3. Minneapolis, Minneapolis - $786.50/month
2. Omaha, Nebraska -- $657.50/month
1. Cincinnati, Ohio -- $574.50/month
You'll notice some rental rates for certain cities near the top of the list are significantly higher than others near the bottom, but again, the ranking is a result of weighing various factors like cost of living, average earnings, and stock of studios and one-bedrooms in each place. For instance, the relatively high availability of studios and one bedrooms in San Francisco landed it among the top 20 cities with places like Lincoln, Nebraska, which earned its spot because of its super low cost of living.
It's also worth noting that these rankings don't take into account career prospects in a given city or anything beyond the unemployment rate. That's something you'd obviously need to look into well before you started thinking about relocating in hopes of spending less on rent. Then again, there may be a lot more going on than you imagine, considering a number of the places on that made the cut are also some of the most underrated cities in the country.
h/t CNBC
Sign up here for our daily Thrillist email and subscribe here for our YouTube channel to get your fix of the best in food/drink/fun.