Here Are the States With the Most Craft Breweries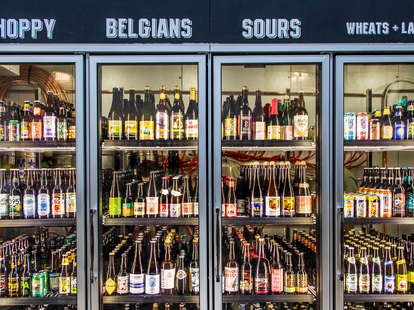 Sara Norris Photography/Thrillist
There are many ways you can rank states based on the beer it serves. You can look at the best craft brewery in every state or each state's most underrated beer. But you can also just go with quantity. No opinions, just list out how many damn breweries every state has.
CircleUp, an investment platform for new businesses, compiled data about how many craft breweries are in every state using its proprietary machine learning program. Based on the number of craft breweries in the US cited by the Brewers Association, about 80 percent of breweries represented here. The data omits breweries where the home base isn't clearly defined, so these totals aren't gospel but give a sense of which states have earned bragging rights for its menagerie of beer snobs.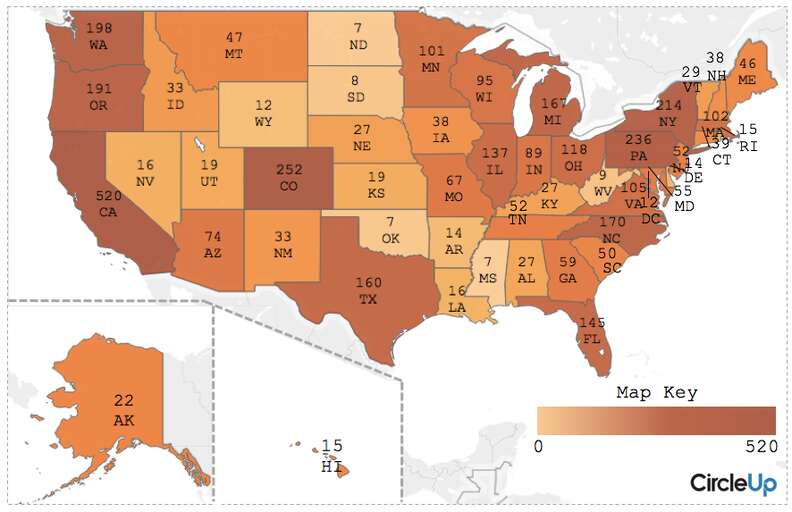 Much of this jives with your assumptions, no doubt. But to really contextualize how hops-happy and malts-mad each state is, getting a look at the number of breweries per 100,000 people (all ages) shows what a bastion of brews places like Oregon and Colorado are.
Additionally, CircleUp rounded up the cities with the most breweries in the country. This part isn't shocking. The only surprise is that a smaller sudsy city like Fort Collins didn't manage to sneak its way up the list. (This map from the Fort Collins Brewery Guide makes it look like the city can't be too far outside this group despite only having a population around 165,000.)
There it is, all the bragging rights you could hope for, with the knowledge that there's plenty of beer to go around.
Here's the full ranking of CircleUp's figures on the number of breweries in each state.
Oregon: 4.7
Vermont: 4.6
Colorado: 4.5
Montana: 4.5
Maine: 3.5
Alaska: 3.0
New Hampshire: 2.8
Washington: 2.7
Idaho: 2.0
Wyoming: 2.0
Minnesota: 1.8
Pennsylvania: 1.8
Washington D.C.: 1.8
Michigan: 1.7
North Carolina: 1.7
New Mexico: 1.6
Wisconsin: 1.6
Delaware: 1.5
Massachusetts: 1.5
Nebraska: 1.4
Rhode Island: 1.4
California: 1.3
Indiana: 1.3
Iowa: 1.2
Virginia: 1.2
Arizona: 1.1
Connecticut: 1.1
Illinois: 1.1
Hawaii: 1.1
Missouri: 1.1
New York: 1.1
Ohio: 1.0
South Carolina: 1.0
Maryland: 0.9
North Dakota: 0.9
South Dakota: 0.9
Tennessee: 0.8
Florida: 0.7
Kansas: 0.7
Alabama: 0.6
Georgia: 0.6
Kentucky: 0.6
New Jersey: 0.6
Texas: 0.6
Utah: 0.6
Arkansas: 0.5
Nevada: 0.5
West Virginia: 0.5
Louisiana: 0.3
Mississippi: 0.2
Oklahoma: 0.2
Sign up here for our daily Thrillist email, and get your fix of the best in food/drink/fun.
Dustin Nelson is a News Writer with Thrillist. He holds a Guinness World Record but has never met the fingernail lady. Follow him @dlukenelson.