The vast majority of 2020 was spent thinking about travel rather than actually traveling. We were looking for places we'd go in the years to come rather than the weeks to come.
Airbnb has shared data about our collective 2020 aspirations. The travel service has shared the locations that people wish-listed more than any others in 2020. These were the places people are either hoping to visit someday or the locations that are first on the list as soon as travel becomes safe again.
A September survey conducted by ClearPath Strategies for Airbnb showed that more than a third of Americans have been daydreaming about travel daily. That's not all that surprising. Plenty of ink has already been spilled about the kind of year 2020 was. It left a lot of us looking for the escape hatch.
The list of wish-listed houses from Airbnb features 51 potential stays, the most wish-listed in every US state, including one for Washington, DC. Below you will find all 51 houses, with links to check them out. Get your wish list ready for some new additions.
Alabama
Alaska
Arizona
Arkansas
California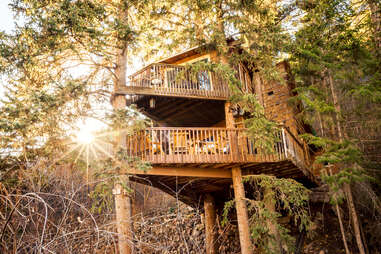 Colorado
Connecticut
Delaware
Florida
Georgia
Kansas
Kentucky
Louisiana
Maine
Maryland
Massachusetts
Michigan
Minnesota
Mississippi
Missouri
Montana
Nebraska
Nevada
New Hampshire
New Jersey
New Mexico
New York
North Carolina
North Dakota
Ohio
Oklahoma
Oregon
Pennsylvania
Rhode Island
South Carolina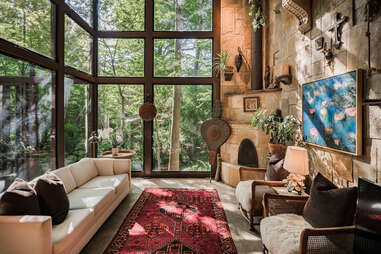 South Dakota
Tennessee
Texas
Utah
Vermont
Virginia
Washington
Washington, DC
West Virginia
Wisconsin
Wyoming
Sign up here for our daily Thrillist email and subscribe here for our YouTube channel to get your fix of the best in food/drink/fun.