The World's Most Popular Destinations for Traveling Alone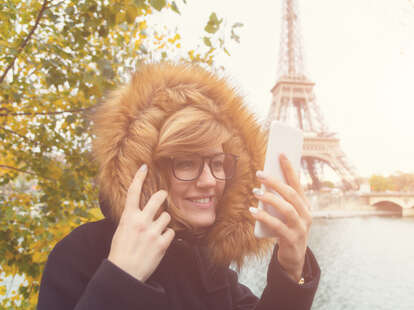 Traveling alone might make you feel vulnerable, but there are many good reasons to do it. It can be rewarding. You can meet people. And it can simply be a good time. But where should you head and where might you happen upon other folks going it alone?
Airbnb can help out a bit. They've recently shared data about solo traveling, showing that the number of people traveling along via the home-sharing network has risen year over year, and it now represents 14% to 27% of all the platform's bookings.
Based on the number of bookings made in 2016, the site honed in on the top 13 places solo travelers are going.
1. London, England
2. Paris, France
3. Los Angeles, USA
4. Tokyo, Japan
5. Barcelona, Spain
6. New York City, USA
7. Toronto, Canada
8. Madrid, Spain
9. Berlin, Germany
10. Seoul, South Korea
11. Osaka, Japan
12. Lisbon, Portugal
13. Vancouver, Canada
The site also dug into which destinations are trending with travelers inclined to trek the globe by themselves. These are the 10 destinations that have seen the most growth in single-person home bookings for 2016.
1. Cancun, Mexico (170% up)
2. Ho Chi Minh City, Vietnam (146%)
3. Cologne, Germany (142%)
4. Playa del Carmen, Mexico (141%)
5. Johannesburg, South Africa (135%)
6. Sao Paulo, Brazil (128%)
7. Auckland, New Zealand (114%)
8. Mexico City, Mexico (109%)
9. Charlotte, USA (106%)
10. Busan, South Korea (103%)
If you're still unsure about heading out where to go, look back to 2014 when a study was done to look at the 10 best countries to travel solo.
h/t T+L
Sign up here for our daily Thrillist email, and get your fix of the best in food/drink/fun.
Dustin Nelson is a News Writer with Thrillist. He holds a Guinness World Record but has never met the fingernail lady. Follow him @dlukenelson.