This Map Reveals the Favorite Restaurant Foods In Every Part of the Country
Every part of the country has its own culinary speciality. New England's got its creamy clam chowder, Philly's the land of cheesesteaks, and California, well, let's be honest, they've got tacos on lock. But what sort of food are people actually ordering the most in certain regions across the United States? If you're curious, a crack team of data visualization pros used Google Location data to put together a snazzy map that reveals the most popular type of restaurant cuisine in every corner of the country.
Using data from users all over America who've opted to enable their Google Location History, the design studio Polygraph teamed up with the Google News Lab and put together a series of static and interactive visualizations ranking cities and counties by their most popular types of restaurants. Specifically, they mapped the relative popularity of eight types of restaurants: pizza, Italian, Chinese, burger, BBQ, seafood, steakhouse, and sandwich shop.
As you'll notice, pizza dominates the Midwest, sandwiches are big in the Mid-Atlantic, and Mexican takes the top spot across a huge part of the south and west.
And while some of the findings may seem a bit obvious, others are a little surprising. To give you a clearer picture, they also broke down which major cities are particular "capitals" for a certain cuisine. For instance, Washington, DC is both the national and burger capital (could this be Trump-related?), and Orlando loves... sandwiches? Take a peek below to see what other cities earned a mention.
If you're curious how two different cuisines compare to one another across the nation, they also created a nifty little tool on the page that lets you compare them head to head, giving you a fleshed out map of pizza versus seafood, for example.
And while you may not consider coffee a "cuisine," the team also plucked coffee shop location data to figure out where java is king. As you might have expected, the Pacific Northwest really, really loves its caffeine.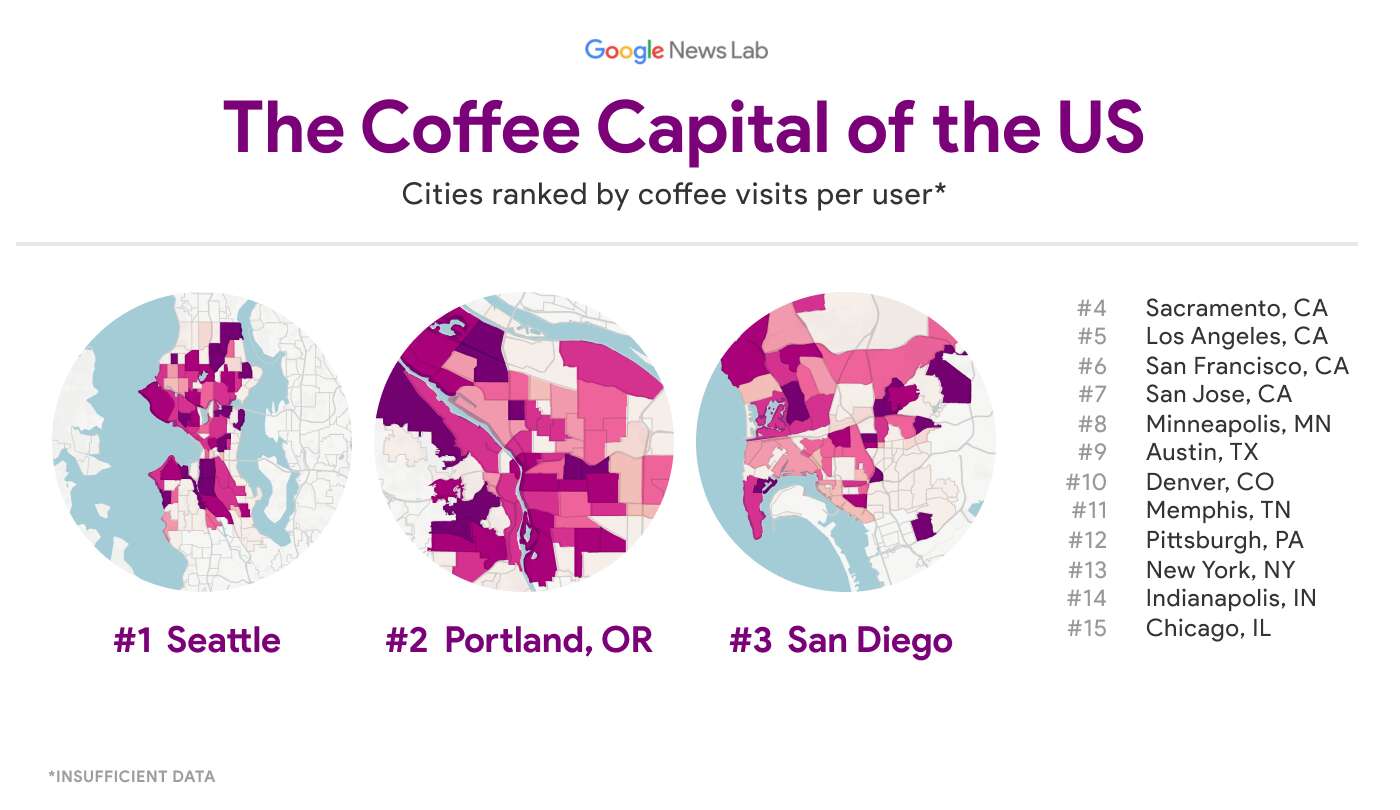 Sign up here for our daily Thrillist email and subscribe here for our YouTube channel to get your fix of the best in food/drink/fun.