Whether it's his old hoodie or her favorite hair tie, when you break up, exes leave a whole lot of shit to throw out. But at the Museum of Broken Relationships, all that shit becomes art.
Opening May 2016 in Los Angeles, the aforementioned Museum of Broken Relationships lets visitors browse the remnants of dead romances, such as an entire drawer of old mix tapes, hairpins, and all the other crap you don't know what to do with when your heart breaks. Summer date idea anyone?
Based off a similar museum in Croatia, the 751 Hollywood Blvd. location will be the first of its kind in the US and will showcase unique exhibits from new donors, a.k.a jilted lovers, as was highlighted at a pre-opening pop-up display.
Take a look at the exhibits: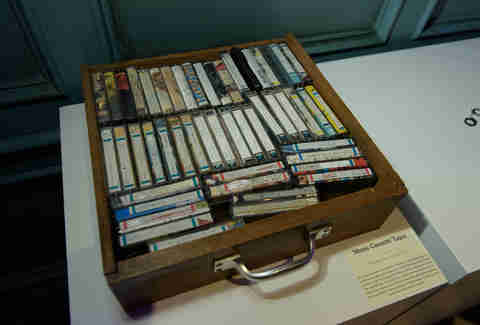 If you're interested in displaying your own memento from that awful douche who stopped calling, there's an open call for submissions. To submit, the museum asks that you complete its online form and provide a story written in your native language to provide context.
There are going to be so many jaded #GalentinesDay check-ins at this place. 
Sign up here for our daily Thrillist email, and get your fix of the best in food/drink/fun.
Kara King is a News Writer at Thrillist and has some things to submit. Send news tips to news@thrillist.com and follow her at @karatillie.