'The Tequila Train' Is Taking Over Napa Valley's Scenic Wine Train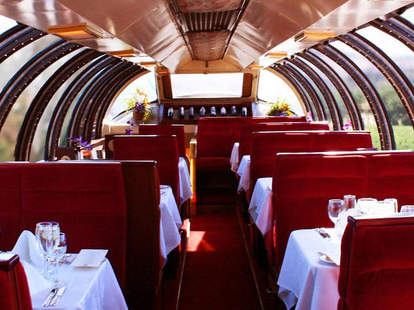 Taking in the vistas of Napa Valley aboard an elegant train in first-class digs is undeniably one of the best ways to revel in the beauty of wine country. It's an even more enjoyable experience when you get to sip on tequila the whole time. That's at least the thinking behind an upcoming tequila-focused ride on the rails being organized by the the folks behind the wildly popular Napa Valley Wine Train.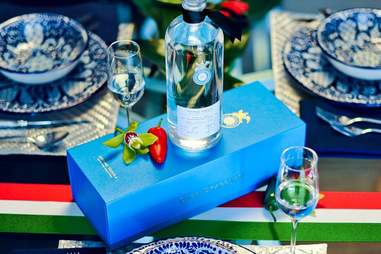 Wine Train
The Wine Train takeover, aptly dubbed The Tequila Train, will make its inaugural journey on Cinco de Mayo this year with a three-hour excursion featuring an itinerary built around the beloved Mexican spirit. Guests will be treated to a special tequila tasting, signature cocktails, a four-course gourmet Cinco de Mayo dinner, and live Flamenco guitar music.
As for the tequila, the ride is being organized in partnership with the brand Casa Dragones, which bills itself as the "world's #1 sipping tequila," and guests will get to try a few of its most premium offerings. Though besides the flowing of top-notch booze, the food sounds pretty spectacular in its own right. Specifically, the menu will include items like gulf shrimp ceviche, tortilla soup, orange mojo spiked chicken and Mayan rice, and tres leches. You'll also have access to a special guacamole and salsa bar as well as the train's newest open-air car.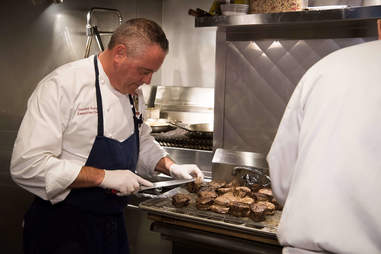 Wine Train
To reserve yourself a spot on the Cinco de Mayo express, you'll need to book quick on the Wine Train website, where slots are going for $295 a head. However, if scrambling your schedule to make it to Napa in time for May 5 isn't possible this year, you'll still have at least two more chances to hop aboard the Tequila Train before the end of 2018, as they're planning similar rides to celebrate both National Tequila Day in July, and the Day of the Dead in October.
And for those those who prefer vino, the Wine Train maintains a steady schedule of immersive, wine-focused excursions all year long, including a very popular "Meet the Maker" series, which lets you mingle with the vintners themselves while sipping their finest offerings and dining on a specially paired meal.
Eat your heart out, Amtrak.
Sign up here for our daily Thrillist email and subscribe here for our YouTube channel to get your fix of the best in food/drink/fun.