With the first commercial flight tickets to the moon already purchased, we're entering an era where people are just going to fly to space like we live in a prologue to Blade Runner. The NASA Jet Propulsion Laboratory gets it and they're ready. They've made travel posters for locations across the solar system, as well as exoplanets in celebration of NASA's big announcement about Earth-like planets near the star TRAPPIST-1 last week.
The gorgeous posters have a similar style to the Mars job recruitment series they shared last year. They're actually an extension of the "Exoplanet Travel Bureau" series the JPL shared back in 2015. They're fun, boasting slogans like "Queen of the Asteroid Belt." Though, there's a dark undertone to them. Humans haven't even been to the moon in about 45 years. If you're taking a trip to any of these destinations far past the moon, you're not coming back.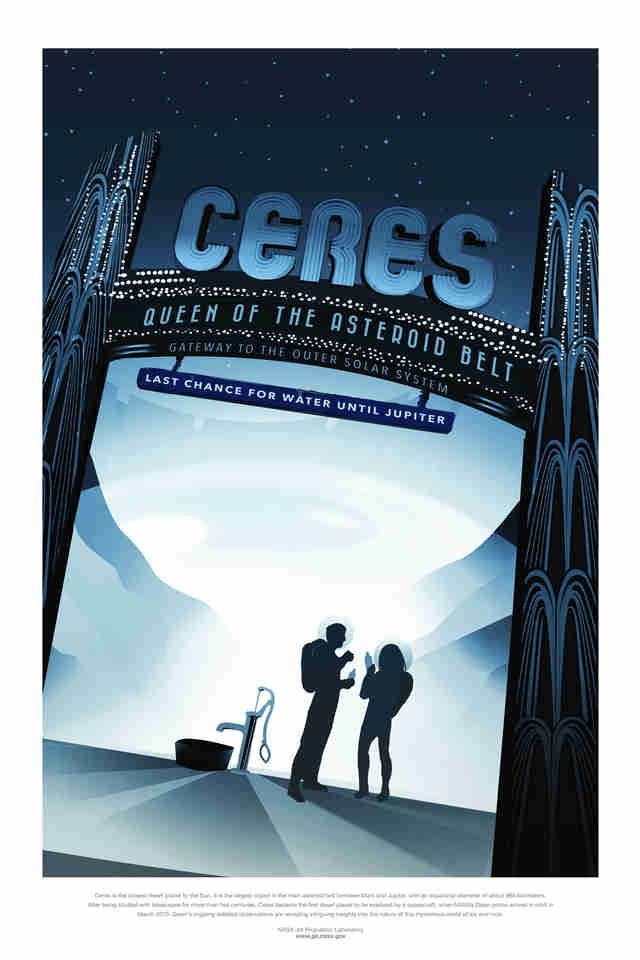 Of course, the technology doesn't exist to visit these locations. Moreover, the atmosphere is such that humans aren't likely to touch down for a very long time, if ever, at many of these locations. But the point is, of course, that (unmanned) deep space exploration is happening now. NASA is gathering important data and sharing awe-inspiring looks at the solar system, like the incredible photos of Jupiter coming back from Juno or the photos of Saturn Cassini has sent back. 
You can get a look at most of the posters below. To see them all, head to the JPL's website, where you can download high-res versions and print them out. Then go fall asleep dreaming of Europa every night.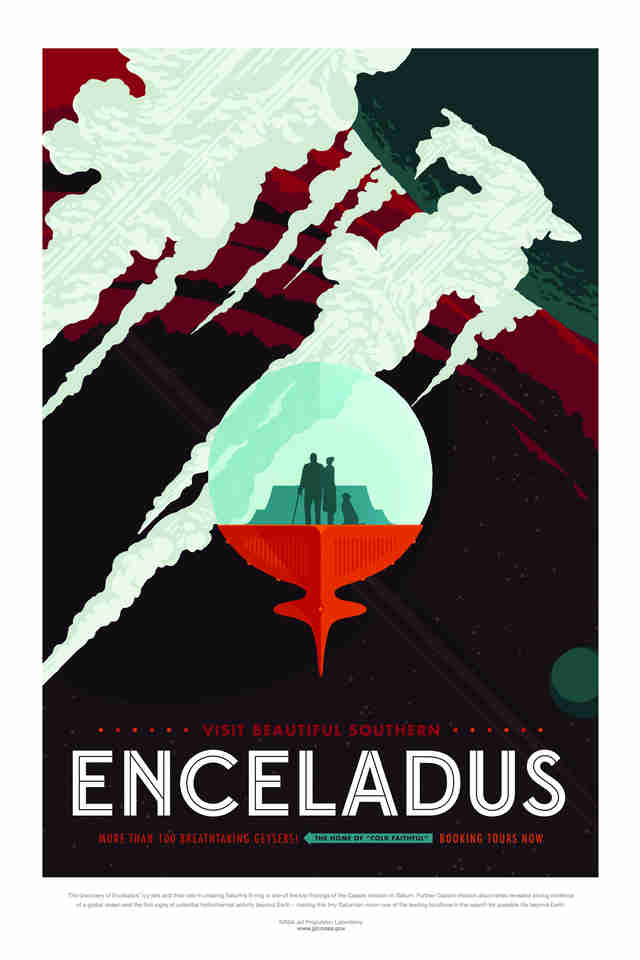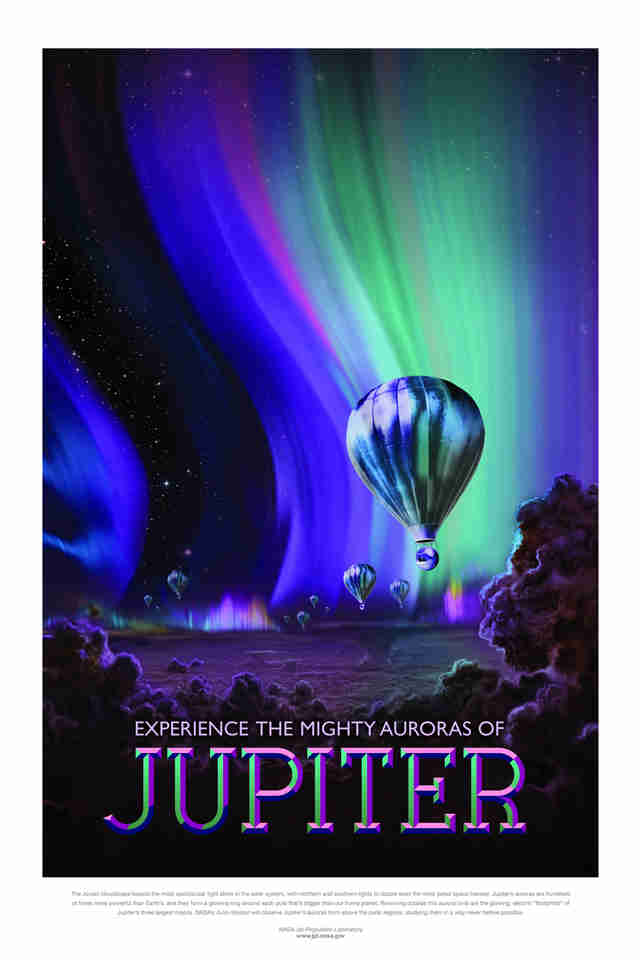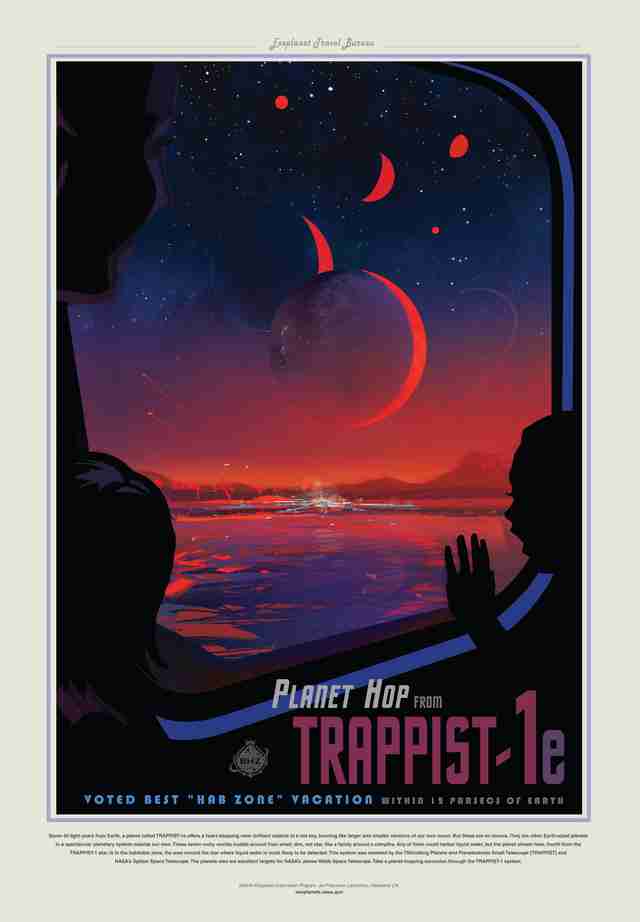 Sign up here for our daily Thrillist email, and get your fix of the best in food/drink/fun.