Everywhere You Can Get Free Cookies Today for National Cookie Day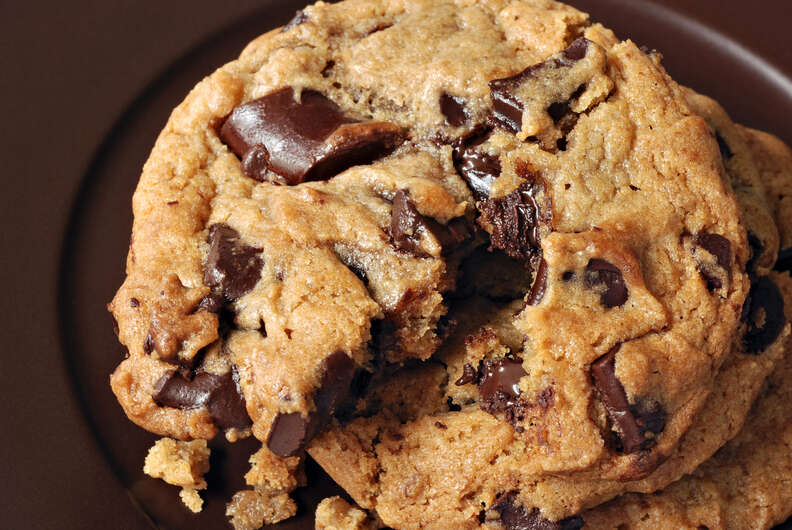 shutterstock.com
shutterstock.com
Folks, we're finishing out another year, it's cold outside, and you're probably a little stressed. That's OK; these are stressful times. Maybe take a break from worrying about the impending holiday season for a second and just take joy in something small and delightful, like National Cookie Day, which is Monday, December 4. Free cookies are coming your way, and that's objectively a good thing.
And look, all the best cookie deals are listed in one convenient location for you right here, so get ready to unleash your inner-Cookie Monster. It's important.
Here's our running list of major chains offering free cookies and other cookie deals for the occasion:
Free cookies
Insomnia Cookies
The deal: Hit up your local Insomnia cookie shop for a free traditional cookie with any in-store purchase.
When: December 4
Mrs. Fields
The deal: The first 400 customers at every location will receive one free cookie, so get in line.
When: December 4
Hot Box Cookies
The deal: If you retweet this tweet and show it to your cashier, you'll be the proud owner of a free cookie.
When: December 4

Great American Cookies
The deal: This cookie purveyor is handing out one free chocolate chip cookie per customer. No purchase necessary.
When: December 4
Nestlé Toll House Café by Chip
The deal: If there's a Chip in your area, head there for a free regular chocolate chip cookie. You don't have to buy anything.
When: December 4
Coolhaus
The deal: You'll get a free cookie with any order of a sandwich, shake, or ice cream.
When: December 4
Penn Station
The deal: Order any sandwich and you'll receive a complimentary chocolate chunk cookie bite.
When: December 4
Other cookie deals
Whole Foods
The deal: Get 50% off fresh-baked cookies. It's not free, but it's something.
When: December 1-4
Cinnabon
The deal: Buy one of the Cinnamon roll chain's new Cookie BonBites -- a cookie with a cinnamon rolls baked inside -- and they'll throw in an 8-ounce Fairlife milk for free.
When: December 4, while supplies last
Kroger
The deal: Visit this grocery chain's website for special cookie-related coupons.
When: December 4
More free cookies?
If you know of any cookie freebies or deals we missed, email us at news@thrillist.com and we'll add 'em here. As always, celebrate responsibly.
Sign up here for our daily Thrillist email and subscribe here for our YouTube channel to get your fix of the best in food/drink/fun.


James Chrisman is a News Writer at Thrillist who has reason to suspect the Cookie Monster is his biological father. Send news tips to news@thrillist.com and follow him on Twitter @james_chrisman2.