This 'Christmas Vacation' Themed Bar Looks Exactly like the Griswold's Living Room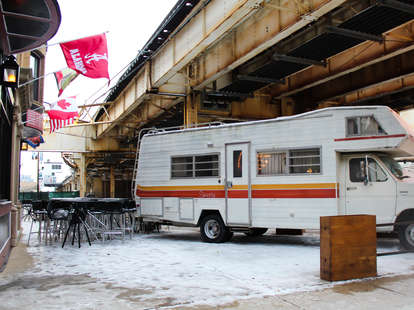 Courtesy of Houndstooth Saloon
Courtesy of Houndstooth Saloon
There are a few time-honored traditions that make or break the holiday season. You've gotta drink too much spiked eggnog at your work party, spend a senseless amount of time putting up decorations, and watch National Lampoon's Christmas Vacation on a continuous loop. It's practically an unwritten rule.
But this year, why not upgrade that experience? Instead of watching the Griswold's, you can live the movie. Chicago's "Alabama-centric country bar" Houndstooth Saloon transformed its space into a full Christmas Vacation-themed pop-up bar, complete with Cousin Eddie's RV.
On Sunday, November 17, the Wrigleyville haunt unveiled its updated bar and dining area to look exactly like the Griswold's living room in "all its '80s glory."
"Past the bar and down the hallway, the second dining space will turn into a tiki bar, inspired by the infamous pool scene," the bar said in a press release. "And in the back room, a chest of old clothes and stacks of gift-wrapped boxes will lend a Griswold attic-feel to the space. Expect a burnt, decorated Christmas tree; a bartender in a comfy bathrobe; and one too many Christmas lights."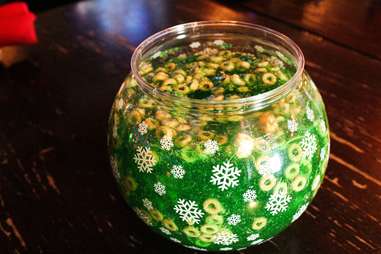 As for Cousin Eddie and his RV, they'll be parked outside on weekends with free hot chocolate. And while Houndstooth will still cook up its classics ($6 dinner on Wednesday and $5 Chambongs and Burgers on Saturday, FYI!!!), they're also serving themed eats: an '80s inspired "TV Dinner" with turkey legs and Aunt Bethany's Jell-O.
h/t ABC 7 Chicago