Everywhere You Can Get Free or Super-Cheap Pizza Today for National Pizza Day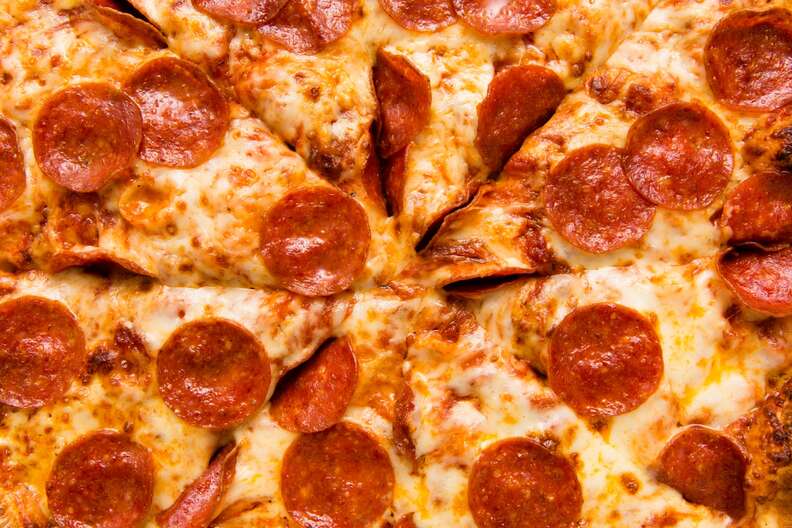 Cole Saladino/Thrillist
Cole Saladino/Thrillist
A wise person once said you should live every day like it's National Pizza Day, or something like that. Anyway, if you've been failing at living your best pizza life, it's high time to get yourself back on track.
That'll be extra easy on Friday, February 9, because it's the actual National Pizza Day. You can get cheesy with free pizza, deals and specials all over the United States for the occasion -- everything from complimentary pies to gratis slices, and more.
Here is our running list of the best deals you'll find in the pizza-flavored world:
Free Pizza Deals
Chuck E. Cheese
The deal: The mouse is offering a buy-one-get-one-free deal. Buy a large pizza and get a free large thin and crispy pepperoni pizza throughout the weekend leading up to National Pizza Day.
When: February 5-9
Pilot Flying J
The deal: The travel center is offering a free slice on National Pizza Day. Download the myPilot app starting February 8 and there will be a slice waiting in your account.
When: February 9
Round Table Pizza
The deal: Stop in between 2 and 5pm local time, order a Pepsi fountain drink and get a free cheese or pepperoni personal pizza.
When: February 9, 2-5pm
Baskin-Robbins
The deal: Yes, Baskin-Robbins is participating in National Pizza Day. Specifically, the ubiquitous ice cream chain and Dunkin' Donuts sidekick is offering free samples of its new Sweetheart Polar Pizza Ice Cream Treat. In case you're wondering, the "pizza" is made with a heart-shaped double-fudge brownie crust and topped with special Love Potion #31 ice cream, brownie pieces, marshmallow topping, and festive heart sprinkles. If anything, it's what you grab for dessert after scoring some actual pizza.
When: February 9, between 3pm and 7pm local time.
Kum & Go
The deal: This popular convenience store chain is offering a free slice of pizza to its &Rewards members. If you're a member, you get free pizza when you show up at your local outpost. It's that simple.
When: February 9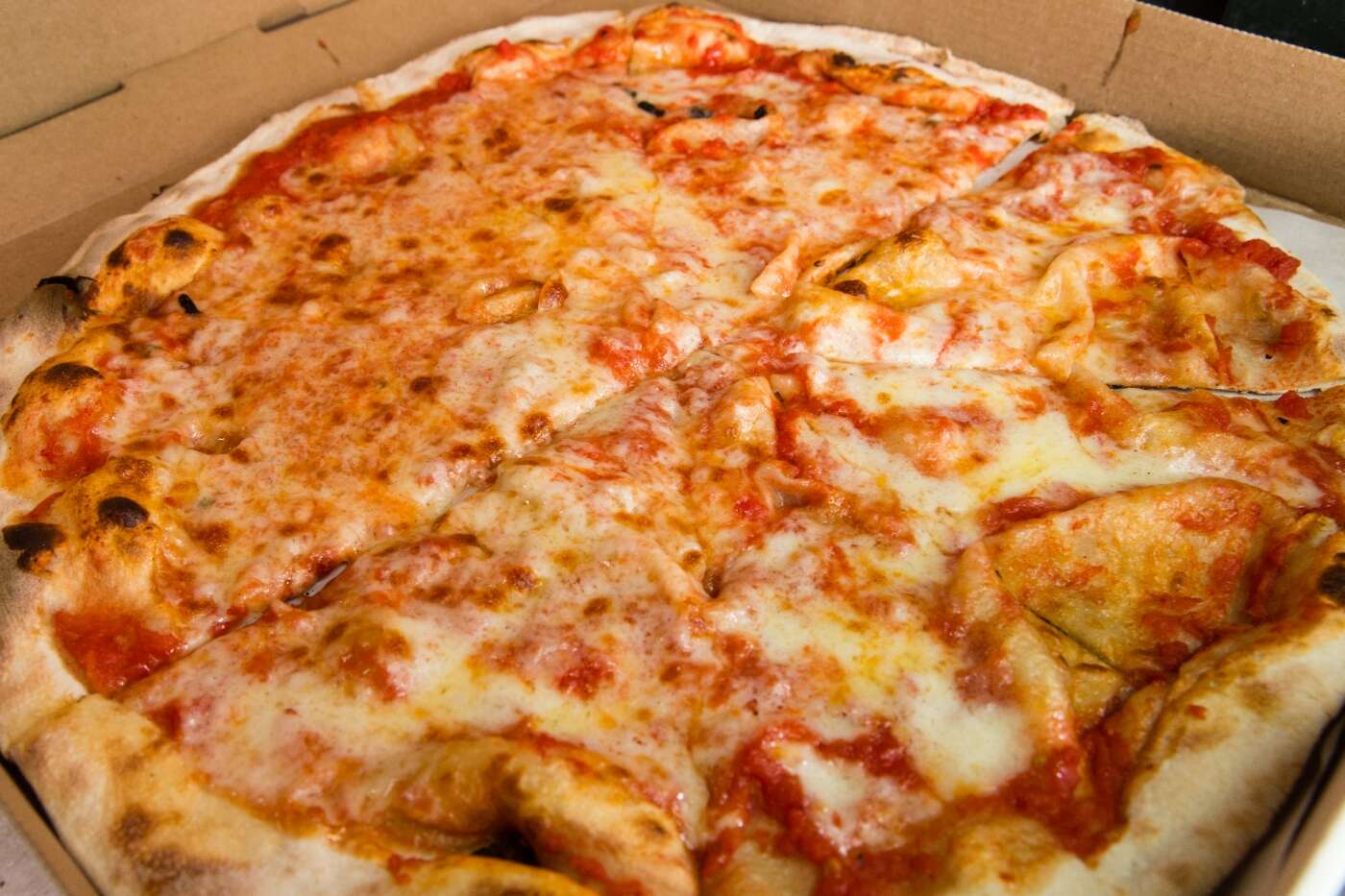 Pizza Specials
Pizza Hut
The deal: Although the chain didn't end up rewarding America with free pizzas after the Super Bowl, it is offering 30% off all menu-priced pizzas for Hut Rewards members for National Pizza Day. Members will get an email to redeem the deal, so if you're not already a member, now would be a good time to sign up.
When: February 9
Papa John's
The deal: This deal isn't limited to National Pizza Day. All month long, you can get a large Dual Layer Pepperoni Pizza for $12.
When: Through March 5
California Pizza Kitchen
The deal: CPK just launched its new cauliflower crust pizza. It costs $2.50 to upgrade your pizza to a cauliflower crust, but through National Pizza Day you can upgrade for free.
When: Through February 9
Pizza Patrón
The deal: The San Antonio-based chain is offering any large specialty pizza for $5.99 on Pizza Christmas.
When: February 9
Domino's
The deal: Pick any two items from a list that includes a medium two-topping pizza, oven-baked sandwiches, and stuffed cheesy bread for $5.99 each.
When: Ongoing
Hungry Howie's
The deal: Get two medium one-topping pizzas and an order of Howie's bread for $15 with this coupon.
When: No end date listed
Giordano's
The deal: Sign up for the pizzeria's G-Club and get 20% off online orders.
When: February 9
Godfather's
The deal: Get two large one-topping pizzas for $22 at participating locations.
When: Ongoing deal.
Slice
The deal: The pizza delivery app focused on local pizzerias is offering $5 off your order with the code "PIZZADAY." (Min. order of $10.)
When: Through February 10
Cumberland Farms
The deal: Grab two slice of cheese or pepperoni pizza and a fountain or frozen drink for under $3.
When: Ongoing
Frozen Pizza Deals
Whole Foods
The deal: The grocery (and electronics) store is offering $9.99 large take-and-bake pizzas, including cheese, pepperoni, sausage and peppers, goat cheese and pesto, and spinach and mushroom varieties. Availability will vary by location. The usual price is between $12.99 and $14.99.
When: February 9
Real Good Foods
The deal: The brand associated with health food at the grocery store is offering a deal if you order frozen pizzas through its website. You can get $10 off your online order by using the discount code PIZZA.
When: February 9
More Free Pizza Deals?
If you know of National Pizza Day freebies and deals we missed, email us at news@thrillist.com and we'll add 'em here.
Sign up here for our daily Thrillist email, and get your fix of the best in food/drink/fun.
Dustin Nelson is a News Writer with Thrillist. He holds a Guinness World Record but has never met the fingernail lady. Follow him @dlukenelson.