There's Officially a New Dog Breed and It Looks Like an Adorable Teddy Bear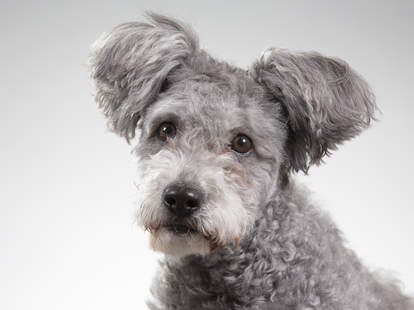 You may think your dog is just the cutest little guy , and such a good boy, but this newly introduced dog breed is about to give your best bud a run for his money. 
The Hungarian Pumi (plural Pumik) just became the 190th dog breed officially recognized by the American Kennel Club. Of course, the breed has been around for a while, but it takes time to get recognized by the AKC, as there's a US population quota and geographic distribution criteria that must be met, among other determining factors. But this adorable pup's finally "official."
The Hungarian Pumi Club of America describes the breed as "an active dog, combining the biddability and intelligence of the herding dog along with the alertness and activity of a terrier," while the AKC calls the breed, "energetic, lively, and ready to work." But most importantly, the dog's absolutely adorable and strongly resembles a teddy bear. Take a look:
And finally, a bunch of Pumi puppies playing: 
OK, now you clearly need a Pumi. Your dog could use a dog friend. 
Sign up here for our daily Thrillist email, and get your fix of the best in food/drink/fun.
Kara King is a News Writer at Thrillist and has a bulldog and a pit bull. Send news tips to news@thrillist.com and follow her at @karatillie.