The New iPhone 5se Is Set for a Spring Release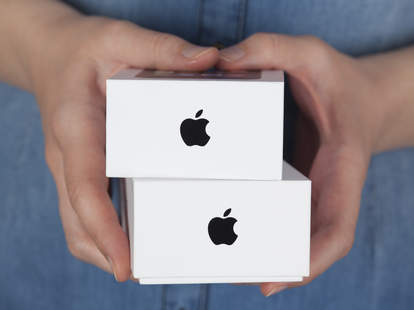 <a href="http://www.shutterstock.com/gallery-306484p1.html?cr=00&amp;pl=edit-00">Ekaterina_Minaeva</a> / <a href="http://www.shutterstock.com/editorial?cr=00&amp;pl=edit-00">Shutterstock.com</a>
There was talk of an iPhone 6c. But, turns out "talk" is not the same as "truth." Who knew? Oh yeah, everyone. Anyway, it now looks like Apple is definitely not making an iPhone 6c, but is making an iPhone 5se.
According to the report from 9to5 Mac, Apple is currently working on an "iPhone 5se," which is a "special edition" iPhone with a 4-inch screen that's basically an upgraded model of the iPhone 5s. This new-improved model will likely take the place of the iPhone 5s, and be sold at its price. 
New features of the iPhone 5se include: live photos, Apple Pay, the color options of the iPhone 6 line, curved edges, enhanced panorama photo abilities, autofocus for video, and more. The report says that this new iPhone is "currently in production" and a late March or early April release is expected.
Until then, the rumor mill will be working hard to tell you every last detail. 
Sign up here for our daily Thrillist email, and get your fix of the best in food/drink/fun.
Kara King is a News Writer at Thrillist and has a very old iPhone. Send news tips to news@thrillist.com and follow her at @karatillie.