The iPhone X Only Comes in 2 Colors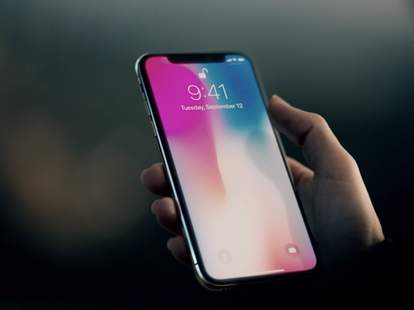 Finally, after more than a year of rabid speculation and a series of high-profile leaks, Apple unveiled the iPhone 8, iPhone 8 Plus, and iPhone X on Tuesday. At the company's inaugural keynote address from the Steve Jobs Theater in Cupertino, Apple put to rest some speculation concerning what colors would grace the brand new handsets, revealing the devices will come in markedly fewer hues than many had hoped.
The iPhone 8 and iPhone 8 Plus will come in Space Gray, Silver, and what Apple described as a "beautiful" new Gold. The special edition, 10th anniversary iPhone X will sport only two colors, however: Silver and Space Gray.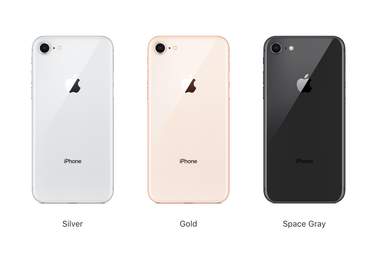 Apple
While the iPhone 7 was initially available in a total of five colors — Apple even released a limited edition red device in April — all three new devices have decidedly fewer options, all of which should be familiar colors of past iPhones as you can see in images via Apple's website (shown above).
Apple
The iPhone X offers less in terms of color, despite promising "the most durable glass ever in a smartphone in Silver or Space gray," according to a company press release. The top-of-the-line phone also has a uniform black front, meaning the color options are only present on the back of the device.
While those looking for a broad spectrum of colors to choose from might be a tad disappointed with the limited options, it looks like the tech giant has its sights set more firmly on other, more consequential specs when it comes to the iPhone 8 and its revolutionary counterpart, the iPhone X.
Sam Blum is a News Staff Writer for Thrillist. He's also a martial arts and music nerd who appreciates a fine sandwich and cute dogs. Find his clips in The Guardian, Rolling Stone, The A.V. Club and Esquire. He's on Twitter @Blumnessmonster.
Sign up here for our daily Thrillist email and subscribe here for our YouTube channel to get your fix of the best in food/drink/fun.