You Can Get Roundtrip Flights to Europe for $214 Right Now With These Deals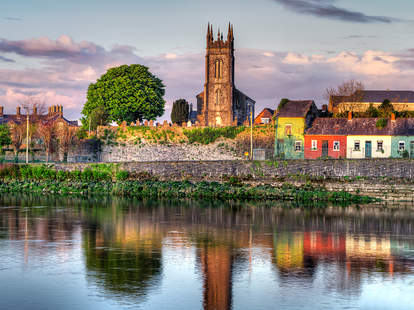 If you want to cheaply fly to some of the coolest destinations on the planet, now appears to be the perfect time. Between discounted flights from WOW Air, insanely low rates on flights to Peru, and numerous flash sales, you're out of excuses not to travel. Adding to the slew of deals, Norwegian Air officially extended a flash sale on Monday, with non-stop flights to the Caribbean for as low as $49 and flights to Europe for as low as $89 in a broad lineup of killer flight deals pegged to the beginning of autumn.
Norwegian Air announced the deals, which the carrier had previously offered only to loyalty members, on Tuesday morning with a full list of the routes on its official flash sale hub. To give you an idea of the fares, flights from New York City to Martinique or Guadeloupe, in the Caribbean Sea, are going for just $49. If you want to travel to destinations in the United Kingdom, Ireland, or Norway, tickets for those flights are going for $89 a pop. The prices climb from there, but most of the deals included in the sale are priced at less than $200. The lowest fares from departures in Florida and the West Coast to Paris and London, respectively, are priced at $139.
Unlike many of these flash sales, there aren't as many caveats in terms of destinations. Norwegian will be selling over 20,000 tickets at these prices until the flash sale ends on September 6. Best of all, the deals are clearly labeled and easy to navigate on the company's flash sale site.
Take note that these are all one-way prices, so you'll have to figure out a return flight on your own, but even so, there's a chance you can get to Europe and back for just a few hundred bucks. For example, roundtrip tickets to Dublin could cost just $214 at these prices. Another thing to keep in mind before you book: Norwegian Air is a budget airline and known for making additional cash on fees like excess baggage, reserving your seat, and more. The airline has a rundown here. No one likes getting charged without realizing they would be charged, so just do your due diligence before you book.
Sign up here for our daily Thrillist email and subscribe here for our YouTube channel to get your fix of the best in food/drink/fun.