Hurry, Norwegian Has Roundtrip Flights to Europe and the Caribbean For $158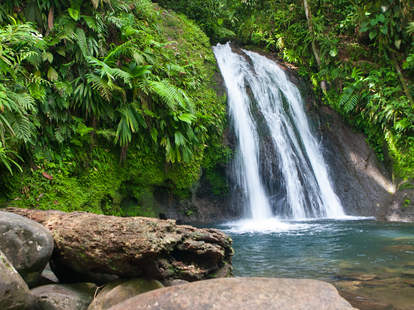 'Tis the season for some cheap flights. It won't be the holidays, but if you're woke to when flight deals surface it's basically your birthday once a week this month. In that spirit, Norwegian Air Shuttle has some seriously cheap flights right now from a variety of locations in the United States.
Below are highlights of the absolute cheapest, but if you're flying out of New York, Boston, Baltimore/Washington D.C., Miami/Fort Lauderdale, Orlando, Las Vegas, Los Angeles, or San Francisco there are deals to be had even if they aren't popping up in the best of them below. It looks like almost all the flights are either to Guadeloupe and Martinique in the Caribbean, or to London, Paris, Copenhagen, Oslo, or Stockholm in Europe. Though you can expand that list a bit if you're willing to take a layover (turn the second drop-down menu to "both direct and transit").
This page at the Norwegian site is highlighting all the best deals. All you have to do is enter your origin point at the top of the page and it'll give you a list of three to seven destinations that are going to be a cheap adventure with most deals popping up for flights in November, December, and January. 
But remember, as we've highlighted before, Norwegian can nickel-and-dime that sweet deal into something far more bitter. These flights are a great deal if you're able to get everything in a carry-on and do the full flight frugally.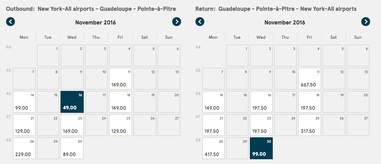 Norwegian
If you're trekking out of the New York, you can get roundtrip to Pointe-á-Pitre in Guadeloupe for just $158. They've also got roundtrip flights from New York to Oslo for $281.50, and roundtrip to Stockholm for $285.50. 
Norwegian
Boston has some similar deals going. You can head to Fort-de-France, Martinique for only $158 roundtrip. The best deal to Europe out of Boston right now is a $358 trip to London, where you'll land at Gatwick. Not the closest airport to the heart of London, but the train trek into the city isn't really all that bad.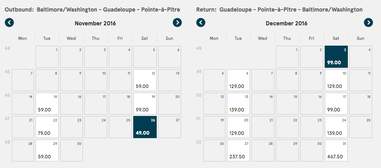 Norwegian
Lastly, if you can fly out of Baltimore/Washington D.C. you can head to Martinique ($158) or Guadeloupe ($148) for next to nothing. However, there are fewer cheap flights to Europe from there.
Get on it. As always, flight deals are fleeting and not guaranteed to stick around for all that long.
Sign up here for our daily Thrillist email, and get your fix of the best in food/drink/fun.
Dustin Nelson is a News Writer with Thrillist. He holds a Guinness World Record, but has never met the fingernail lady. He's written for Sports Illustrated, Men's Journal, The Rumpus, and other digital wonderlands. Follow him @dlukenelson.