Hurry, Norwegian's Holiday Sale Has Flights Abroad for Under $250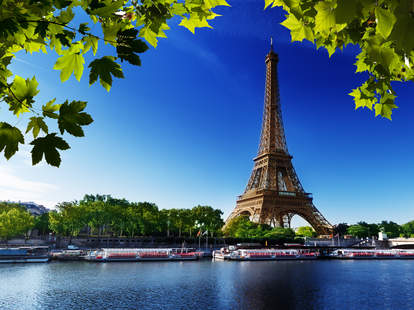 The polar vortex is pressing down on the U.S. like a pair of underwear left out in the snow. It's uncomfortable and all anyone knows is that they want it to stop. But Norwegian Air Shuttle has a solution. They're having a holiday sale with flights heading out of locations across the United States for destinations all over Europe and the Caribbean. 
One-way flights are starting at $49, with departures coming out of Baltimore, Boston, Fort Lauderdale, Las Vegas, Los Angeles, New York City, Orlando, and San Francisco.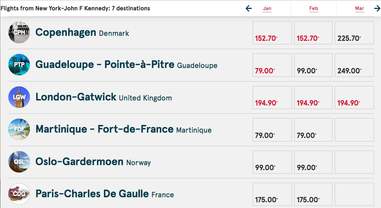 Screengrab Norwegian.com
Trip dates run between January and March of 2017. Of course, it's worth remembering that Norwegian is a low-cost airline. They've got cheap flights, but to keep the entire vacation on a budget, you're best off traveling with just a carry-on and trying to avoid all the fees that can come with cheap tickets.
Screengrab Norwegian.com
Prices are always changing on a deal like this as tickets get scooped up, but at the time of publication flights out of New York were headed to Guadeloupe for $228, Oslo for $268, Copenhagen for $320, and Alicante, Spain for $365, among other locations.
One of the cheaper trips out of Los Angeles takes you round-trip to Paris for only $396.
Out of Boston, you can get to Guadeloupe for only $168, and as highlighted yesterday (with an extra tip for saving about $30), you can get to London for $283.
Those are pretty good prices (and there are lots more on the site) for a trip in the new year. Make like Donna Meagle and treat yo' self.
Sign up here for our daily Thrillist email, and get your fix of the best in food/drink/fun.
Dustin Nelson is a News Writer with Thrillist. He holds a Guinness World Record but has never met the fingernail lady. He's written for Sports Illustrated, Rolling Stone, Men's Journal, The Rumpus, and other digital wonderlands. Follow him @dlukenelson.