Quick, Flights Are $198 to Caribbean and $278 to Europe in New Year's Sale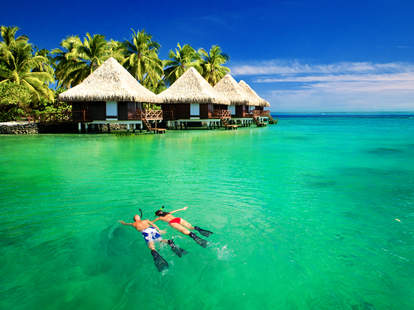 It's time to log your New Year's resolution. Most resolutions are pointless endeavors that make you feel like a failure when you stop exercising/dieting/reading/taking online classes/calling your grandma.
You can avoid that feeling of failure in just a couple quick steps. 1. Resolve to travel more. Quick. Do it now. 2. Buy cheap tickets from Norwegian Air Shuttle's New Year's sale. 3. Mission accomplished. Feel good. It's not even Jan. 1 and you've owned your resolutions. 2017 is already way better than 2016. 
Screengrab | Norwegian.com
Unlike how these sales usually go, the cheapest of the available flights are hopping out of quite a few cities and they're headed to a variety of destinations. Flights are headed out of New York, Boston, Washington D.C., Fort Lauderdale/Miami, Orlando, Los Angeles, Oakland/San Francisco, and Las Vegas.
Flights headed to the Caribbean destinations are starting at $198 round trip in January. The sale also has flights headed to European destinations. Tickets to London, Paris, Stockholm, Oslo, and Copenhagen start at $278.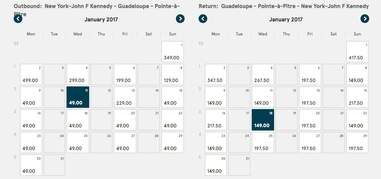 Screengrab | Norwegian.com
As always, if you want the tickets, you have to move fast. They'll disappear quickly. Also, Norwegian is a budget airline, so tickets are cheap but luggage is not. To truly make it a cheap flight you have to travel light.
Congrats on finally sticking to one of your resolutions.
Sign up here for our daily Thrillist email, and get your fix of the best in food/drink/fun.
Dustin Nelson is a News Writer with Thrillist. He holds a Guinness World Record but has never met the fingernail lady. He's written for Sports Illustrated, Rolling Stone, Men's Journal, The Rumpus, and other digital wonderlands. Follow him @dlukenelson.