This One-of-a-Kind Pizza Dress Is Super Cheesy
Olivia Mears
Olivia Mears
Maybe it's a prom dress. Maybe it's a dress for an average night out. Maybe it's perfectly designed for eating an entire pizza by yourself on a weekday afternoon. No matter where you'd wear this one-of-a-kind dress, you're likely to attract quite a bit of attention.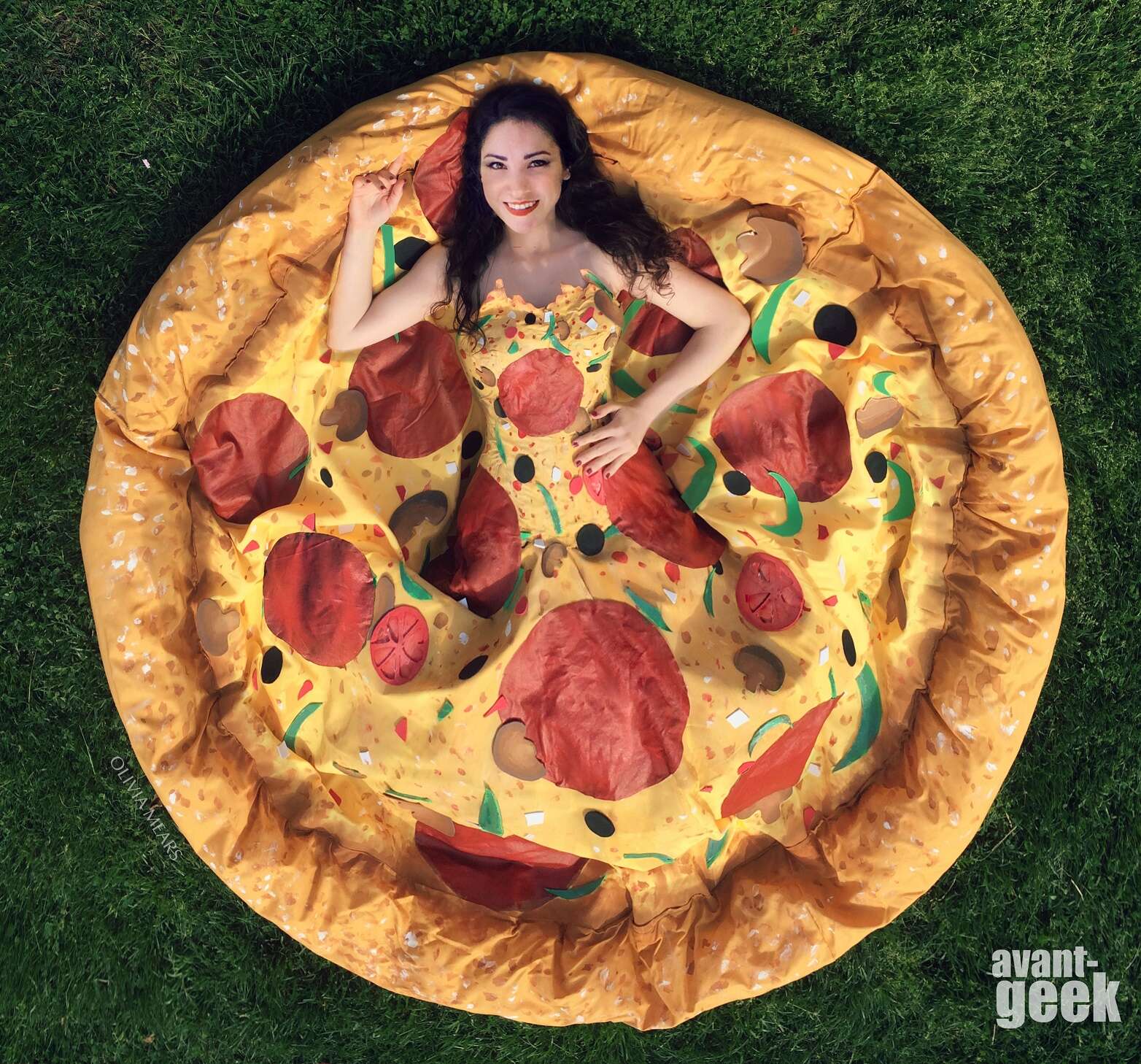 Designer Olivia Mears created this wondrous pizza textile she calls the Pizzarella dress. When you wear it like a normal dress, it's very clearly pizza-themed. However, when you sit down, it turns into a giant, round pizza with green peppers, black olives, mushrooms, tomatoes, and pepperoni.
"I created the dress for Domino's Piece of the Pie Contest," Mears, who runs the Etsy shop Avant-Geek, tells Thrillist. "It took a few hours each day for a few weeks before it was finished."
You may recognize Mears from some of her other designs. While most are fantasy influenced, she has dabbled in culinary-inspired dresses. She was previously featured here for her Taco Belle dress. That was her second taco-inspired endeavor. She'd also created an impressive dress entirely out of Taco Bell wrappers.
Unfortunately, if you're falling in love with her work, the Pizzarella dress is one-of-a-kind and is not for sale. She does custom work, but her store is currently only accepting commissions for accessory pieces at the moment.
Sign up here for our daily Thrillist email, and get your fix of the best in food/drink/fun.
Dustin Nelson is a News Writer with Thrillist. He holds a Guinness World Record but has never met the fingernail lady. Follow him @dlukenelson.