You Could Get Paid $1,000 a Day to Be a Pizza Taste Tester
Ooni
Ooni
Generally speaking, the only thing you'll earn by maintaining a steady diet of pizza is a few extra pounds. But it turns out, you could also earn a pretty fat paycheck by regularly stuffing yourself with different kinds of cheesy-topped-bread, thanks to an oven company that's on the hunt for pizza taste testers who'll get paid up to $1,000 per day to make and sample different pies from the comfort of their own kitchens.
Ooni, the company that makes a line of slick portable wood-fired pizza ovens, is hiring multiple people for a number of pizza taste tester roles to help them develop recipes and test products, among other things. And while whoever gets hired won't necessarily be responsible for sorting out exactly what does and does not constitute a pizza, they will be doing some real work besides eating pizza. They'll be sent an Ooni oven to use, and will be tasked with making pizza, providing feedback on new products, and showcasing the brand on their social media accounts. They'll also occasionally be asked to participate in live demos and events.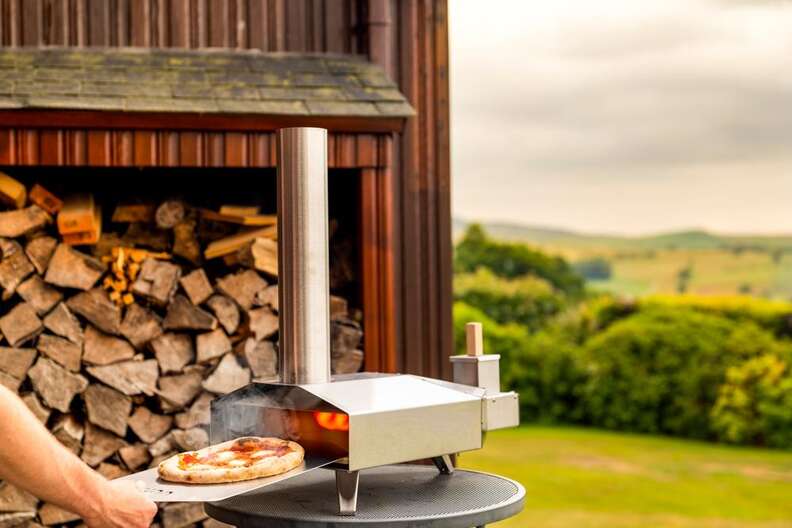 The jobs, which are part-time, freelance positions, are open to anyone, anywhere because taste testers will be conducting their work remotely using their own Ooni ovens. However, pay is commensurate with experience. So, for example, a passionate home cook who's never really worked professionally in a kitchen will likely earn the base day rate of $300, while someone who has a solid pizza-making background and some in-person cooking demo experience could fetch the ceiling of $1,000 per day. Either way, each tester will ideally be working at least two days per month.
Besides the cash and oven, Ooni will also front the bill for all ingredients used to make they pizza and won't take it out of the day rate. So, all in all, that's a pretty good gig considering they're essentially covering meal costs for a couple days every month.
So, what'll it take to land the job? Number one, they're looking for people who simply love all things pizza, and want to make the opportunity open to pretty much anyone.
"We feel that keeping the day rate open to a range of rates will ensure that we'll attract the full breadth of people who cook their own pizza at home, from novices through to professional pizzaioli," Ooni's co-founder Darina Garland said in an email. "What we fundamentally care about is seeing people's passion for pizza!"
Still, some prior experience is obviously a plus. To apply, just send over a 60-second video showcasing your grand pizza skills and explaining why you'd be a good fit. You still have some time to hone your craft and edit together something impressive, too, since the deadline is open until Sunday, October 14.
And even if you don't get hired, there are plenty of ways to help satisfy your piping hot pizza cravings for cheap.
Sign up here for our daily Thrillist email and subscribe here for our YouTube channel to get your fix of the best in food/drink/fun.