How to Watch the Oscars 2017 Live Stream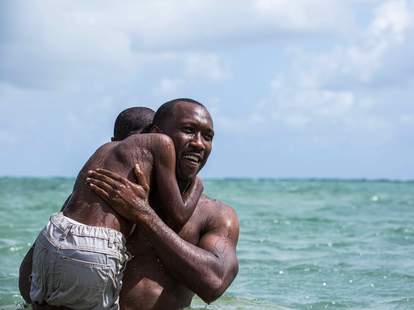 The Oscars take over Hollywood once again tonight, and while this year's 89th Academy Awards won't have Chris Rock in the drivers seat and won't be as outrageous as the historically inebriated Golden Globes, we're still really excited to see the best movies of the year gun for the gold. This year's host Jimmy Kimmel should be amusing, too. Here's everything you need to know to watch (and maybe even enjoy) this year's proceedings in relative peace -- and without having to fiddle with too many devices.
What time do the Oscars start?
The live broadcast begins tonight, February 26 at 8:30 P.M. ET on ABC. That means you'll probably need to either pay for a cable package of some kind or secure a digital TV antenna.
How do I watch the Oscars live stream?
Stay with me. ABC.com luckily has a full live stream of the event. This wasn't always the case! But now that we all comfortably live in the 21st century there's no reason not to kick back and watch it on your computer or via the ABC app for your tablet or phone. The caveat to all of this: you'll still need a cable login of your own or that of a friend (one who has one who hasn't murdered you yet for asking this every time something fun is airing on live TV). Even the diehard cord-cutters among us still need to call Mom, Dad, or our former roommates for a helping hand sometimes. 
What should I expect?
Utter madness! La La Land star Ryan Gosling, for his part, has reportedly told this year's host Jimmy Kimmel, "Don't fuck it up!" And Kimmel himself told The New York Times that, "I've come to terms with the fact that someone is going to be disappointed in me at the end. I just don't know who it will be yet." I applaud that line of thinking and wish Mr. Kimmel the best of luck. In reality, he's probably going to tell at least a couple hysterical zingers, more than a few flops, and -- I would hope, in the year of #OscarsSoWhite -- avoid pulling a Seth McFarlane on the whole affair.
What are the odds La La Land wins it all?
Well, not too bad actually. We've broken down a full list of Oscars 2017 predictions for all the major categories -- in addition to a more specific ranking of the Best Picture nominees, which is a nine-film field this year. The smart money's on La La Land but if the Oscars voted based on the vacillations of my heart, Moonlight would take it all.
What if I come in late and miss some of the coolest stuff?
Take it easy. The diligent team at Thrillist Entertainment will shepherd you through the darkness, and Twitter will carry you the rest of the way. For starters, follow the #Oscars hashtag on Twitter. It's got a fancy statue emoji next to it and everything.
What if the movie I wanted to win doesn't win?
Them's the breaks, kid. Fortunately for you, Thrillist Entertainment's done a lot to cover all of the eligible films this year. If you'd like to read more about them, we'd recommend starting with our Oscar coverage and checking out our comprehensive list of the best movies of 2016.
Hope your favorites do win. We all deserve to win.