Pilot Falls Asleep Mid-Flight, Cruises 29 Miles Past Destination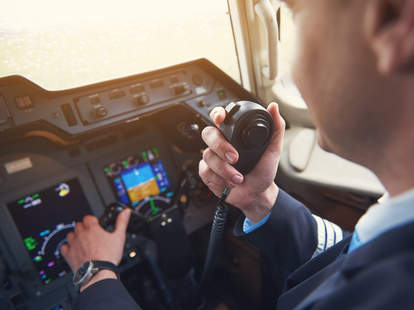 There are few feelings worse than not being able to fall asleep during a long flight. That being said, that sentiment applies more to passengers than pilots. We cannot stress enough how much we advocate for pilots staying awake while flying planes.
And yet, that's not always the case: for instance, the pilot who is under investigation for falling asleep while flying a freight plane on November 8 and passing his destination by 29 miles. The Guardianreports that, thankfully, the plane was on autopilot when it sailed past the Australian island it was charted for.  
The pilot hasn't been identified and was the only person on the twin-propeller Piper PA-31 Navajo Chieftain during the early morning flight. The trip was from Devonport, Tasmania to King Island in Bass Strait. Vortex Air explained in a statement he "unintentionally fell asleep while in command of the aircraft."
Several calls were made to the unresponsive pilot and the "issue became apparent when air traffic control was unable to contact the pilot in flight, and the aircraft traveled past the intended destination point while operating on autopilot."
This was reportedly the pilot's first flight after a leave of absence related to a personal crisis. He'd reportedly gotten almost no sleep the night before the trip, which contributed to the incident.
"Vortex Air takes the safety of our passengers, crew and pilots extremely seriously and always abide by all safety procedures," the air charter company said. "This is an extremely rare occurrence."
One hopes.
Sign up here for our daily Thrillist email and subscribe here for our YouTube channel to get your fix of the best in food/drink/fun.