This Airline's Flash Sale Has Cheap Flights to Europe This Week Only
The flight deal must be booked by this Friday, St. Patrick's Day.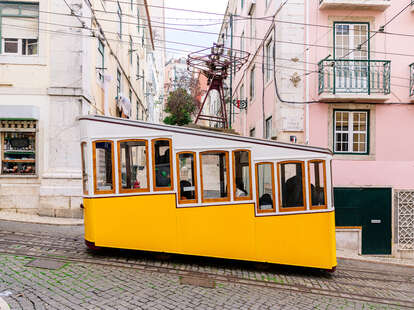 Play Airlines is celebrating St. Patrick's Day with 20% off its already affordable airfare to Europe—but you'll want to move quickly to take advantage of the sale.
The low-cost Icelandic airline is now now offering discounted roundtrip flights to all the many European destinations it travels to, including Paris, London, Lisbon, Barcelona, Berlin, Dublin, and Stockholm, just to name a few. All flights, it should also be noted, include a stop in Reykjavik, Iceland.
According to Afar, this flight deal is valid for both spring travel dates between April 1 and May 31, 2023, as well as fall dates from September 1 to October 31, 2023, and you must book your trip by midnight this Friday, March 17. Also, Memorial Day weekend is not a blackout date (rejoice!).
It should be noted that Play keeps costs down on flights by offering them with a la carte pricing, meaning that its cheapest fares (PLAY basic) only include bringing a personal item on board, and charge you extra for bringing on a carry-on or getting an in-flight meal. The airline also offers two more pricing levels—PLAY value and PLAY flex—that include a carry-on, seat selection, extra leg room and more, but remain relatively no-frills because the airline's flights don't offer Wi-Fi or screens. Tl;dr: You may want to bring a book.
The airline currently flies out of four US cities: Baltimore, Boston, New York (Stewart), and Washington DC (Dulles), and in June it will begin flying out of Toronto as well. To book these discounted flights to Europe, use the promo code LUCKYPLAY when purchasing your flight directly from the airline.