Sweet Jesus Is This Pokémon Game Popular
Ryan Craggs
Ryan Craggs
While it's clear this new Pokémon Go game is cool, there's no way Nintendo or developer Niantic Inc. anticipated the game being this popular in its first 24 hours. Case in point: a lot of people can't even get the game to load right now.
For plenty of users, this is all you'll get to experience upon attempting to log in. For the many quirks of augmented reality, IRL buffer is likely not what everyone thought they were signing up for.
Still, the sheer number of downloads and reviews on both Apple's App Store and Google's Play Store are pretty astounding. As of this article's publishing, the game already had about 11,000 reviews on the App Store and 37,000 reviews on the Play Store.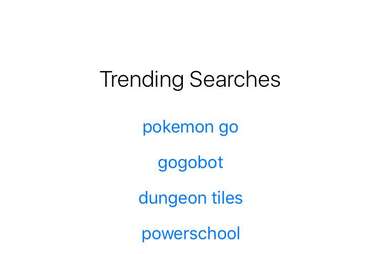 Although it went through a pretty extensive Beta stage before its release on July 5, the game's still turning up plenty of bugs -- and we're not talking about Caterpies. Niantic, the game's developer, has already listed a whole host of problems in detail, including:
Receive 'You already own this item' error message (Android only)
Trainer progress temporarily resets to Level 1
Distorted audio
Heavy battery use
My location is incorrect, unavailable, or jitters/drifts
Receive 'This item is not available in your country' error when trying to download the app
Hey, Pallet Town wasn't built in a day, folks. And the game is free (with in-app purchases available), after all. But clearly, there are a few kinks to work out before this thing goes nuts.
Should you download Pokémon Go? Sure. But maybe wait a few days until, ya know, you can actually play it.
Sign up here for our daily Thrillist email, and get your fix of the best in food/drink/fun.
Ryan Craggs is Thrillist's Senior News Editor. So far, he's caught one Charmander and a lot of frustration. Follow him @ryanrcraggs.