In many respects, it didn't take long for Pokémon Go to take over the world, and unsurprisingly, it also didn't take long for entrepreneurial players to find brilliant ways to cash in on the game's insane popularity. And now, it looks like people have found yet another way of catching all the cash instead of just Pokémon: selling their accounts to lazy players. Really.
As explained in a report by Money, some advanced Pokémon Go players are selling their high-level accounts for hundreds of dollars to other players who are too damn lazy to do actually go out and do all the legwork themselves. While you'd think that would diminish the whole point of the game, there were more than 100 accounts for sale on sites like eBay and Craigslist as of late last week. An account with a level 21 trainer and five powerful Pokémon was going for $600. And you thought your Pokémon cards were valuable...
Recommended Video
Timothy DeLaGhetto & David So Eat Their Way Through the 2019 South Beach Wine & Food Festival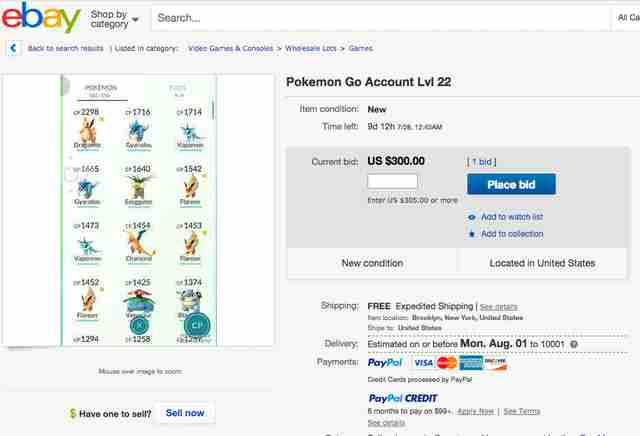 Some of the accounts appear to be selling. One player in Silver Springs, MD, said he paid $100 for a level 12 Pokémon Go account because he wanted to catch up with friends who have more opportunities to play and collect Pokémon and items, per the report. However, a quick look through the current eBay listings show few have actual bids. 
Obviously, this is far from the first instance of people selling their gaming accounts for big bucks online, but it's just another example of how people are hoping to cash in on the global Pokémania. It's worth pointing out, too, that it could also be another opportunity for scammers to target unsuspecting players. In other words, if someone's trying to sell you an account with a Mew, it's probably too good to be true. 
Anyway, welcome to the Pokémon Go economy, folks.
h/t Money
Sign up here for our daily Thrillist email, and get your fix of the best in food/drink/fun.