Poopfiction.com Will Pick The Perfect Bathroom Read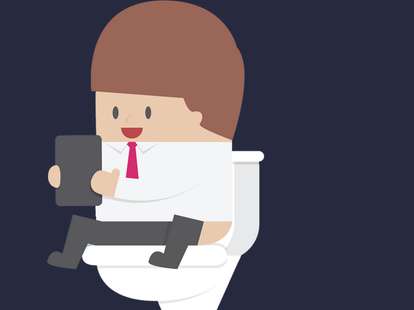 So, you've gone through your Facebook, your Instagram, and even all your Snaps, but you're still stuck on the John atoning for last night's burrito feast. How to pass the time? Poopfiction can help. Depending on how long you estimate to be warming up the bench, Poopfiction will supply you with a tiny, short, medium, or long story, to keep those constipation blues at bay.
The mobile-friendly site sources its stories from Project Gutenberg, a free public domain ebooks site. It's full of classics -- so we can't guarantee any Harry Potter action. Though, if you expect to be in the loo for that long, maybe you should be reading up on some WebMD instead.
If you finish your business early, but want to come back to your short story later, the site also offers a "Your History" section. Share your Best Bathroom Hits (another of the site's prominent features), and you just might get good pooping karma.

Sign up here for our daily Thrillist email, and get your fix of the best in food/drink/fun.
Michelle No is an editorial assistant at Supercompressor. Follow her @Michelle_No for pooping advice.