PlayStation Unveiled Its New Controller & Unwittingly Unleashed a Meme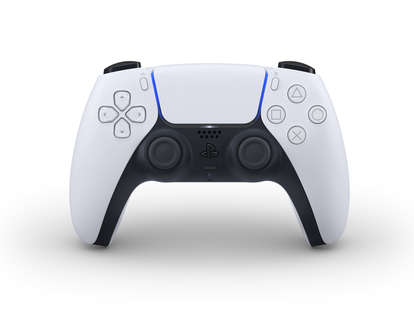 Sony unveiled its new PlayStation 5 controller, dubbed the DualSense, on April 7. It's a bit of a change from previous PlayStation controllers, and, of course, that meant it was destined to become a meme. It's just a controller, you might think, what can you do with that? As Ian Malcolm famously said, "Life finds a way."
For it just being a controller, the citizens of social media have found a surprising number of ways to poke fun at the controller. It's honestly impressive what people can do when given a little time and something on which they can focus their collective attention. There are a lot of directions the memes went.
You can see what the controller looks like at the top of the page. Some of the more prevalent responses early on were comparisons to the Xbox controller.
However, a lot of people just made jokes and many even voiced their enthusiasm about the DualSense.
The announcement from PlayStation had fewer Spaceballs jokes to be sure. It says that the goal in the new design was to keep "much of what gamers love about DualShock 4 intact." But the controller also adds haptic feedback, "which adds a variety of powerful sensations you'll feel when you play, such as the slow grittiness of driving a car through mud." There's a lot more going on with the new controller. You can read about it on the PlayStation blog.
Sign up here for our daily Thrillist email and subscribe here for our YouTube channel to get your fix of the best in food/drink/fun.