An Entire High School Had to Be Evacuated Because It Smelled Like Pumpkin Spice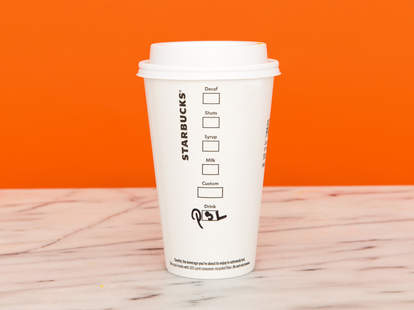 Now that you can find a pumpkin spice-flavored version of just about anything you want when fall rolls around, it raises a very important question: is there such a thing as too much pumpkin spice?
That may seem like a rhetorical query, but it's not. The answer is definitively yes, as a bunch of students in Baltimore learned the hard way after being evacuated from their high school due to a noxious odor caused by a pumpkin spice air freshener.
The incident occurred at the Cristo Rey Jesuit High School on Thursday, and prompted a serious response from the Baltimore City Fire Department, which initially thought it was dealing with a hazmat situation when it got reports of a suspicious odor and people having difficulty breathing.
As it turned out, the cause of the panic was some sort of especially potent pumpkin spice-scented air freshener on the building's third floor. In the end, the entire school was evacuated, but no one was seriously injured, though two students and two adults were sent to the hospital as a precaution.
Officials haven't released details about the type of air freshener in question and whether it malfunctioned or was simply overused, but if there's one thing that's certain it's that critics of pumpkin spice mania now have at least one legitimate argument against it.
h/t ABC2News
Sign up here for our daily Thrillist email and subscribe here for our YouTube channel to get your fix of the best in food/drink/fun.